Antony & Lyanne's Renovation / Extension Project -
The Blue Veil - aka Destruction Round Two
So once the foundations we're done on June 13th the hammers were out again...this time to remove the back wall of the house as well as about half of the joists on the main floor...
The result...well we're talking open concept here....what are Lyanne (on the left) and our neighbour Linda (on the right) looking at....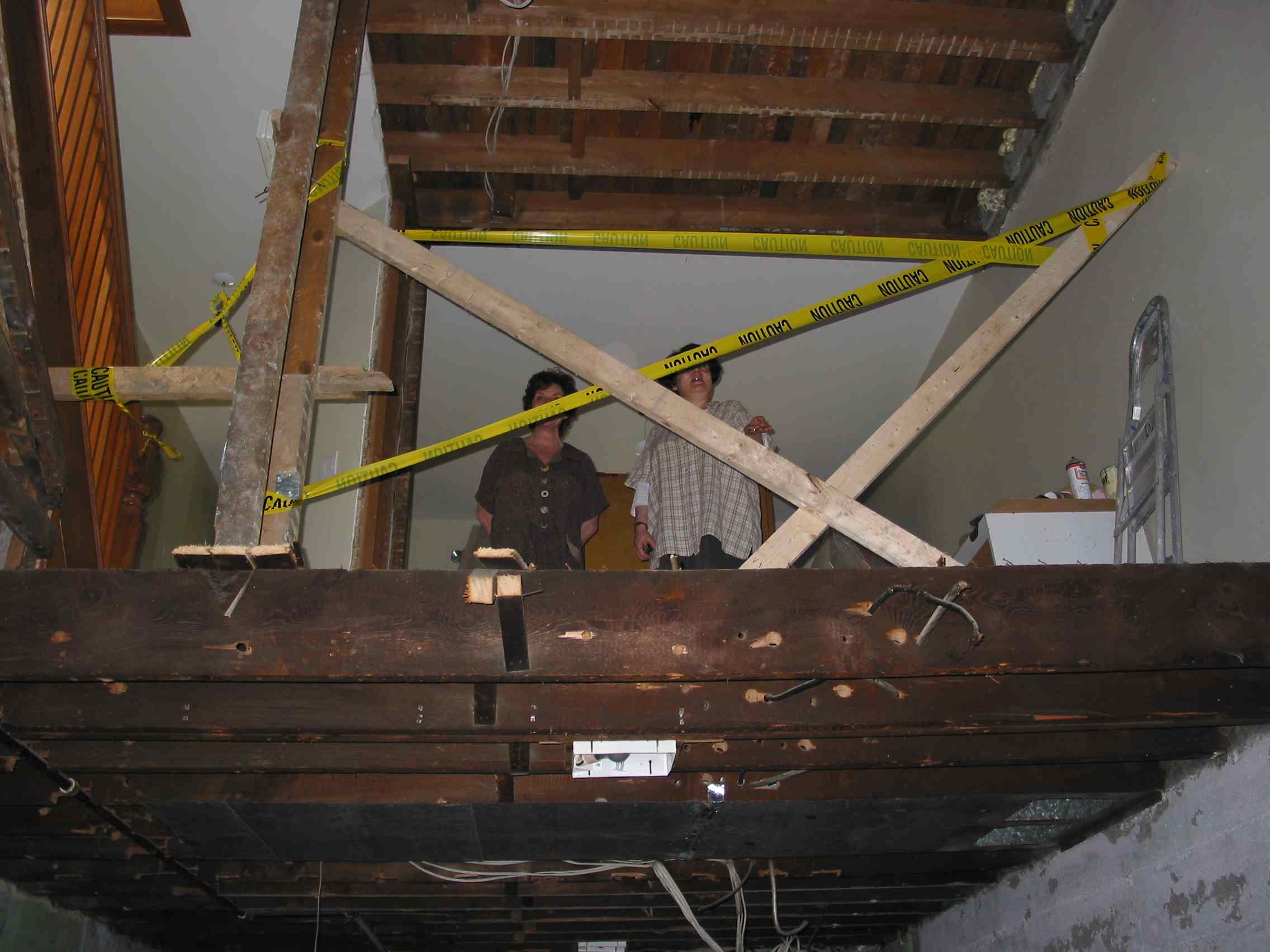 This...the "blue veil"....yep that was the kitchen wall! You can see the underside of the 2nd floor floor joists at the top, the unfinished new basement floor in the middle and the remains of the ground floor at the bottom of this picture...

And this was Lyanne's (I can't believe this) reaction....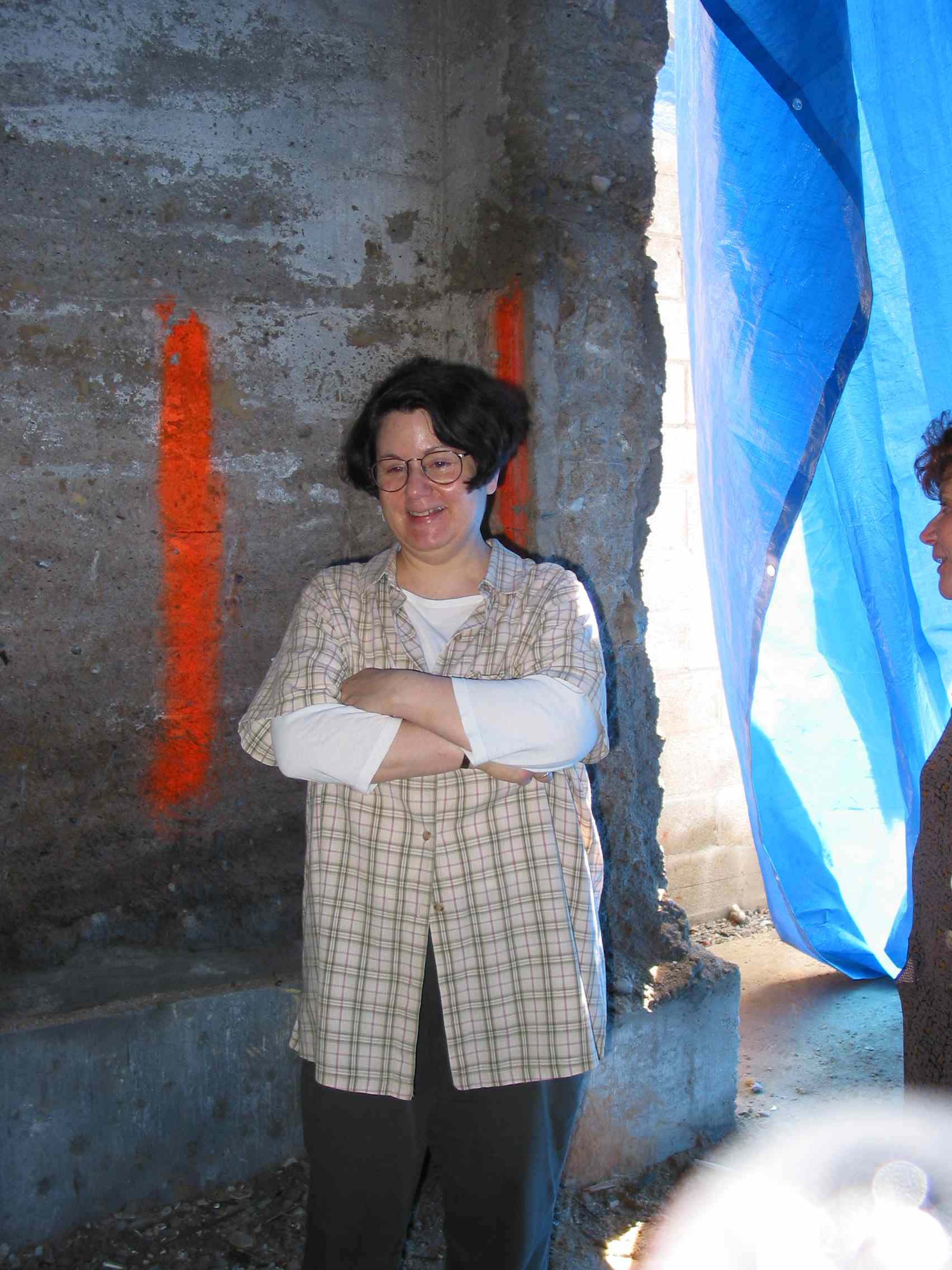 This is a better view of what the photographer can see from the rear of the basement looking up....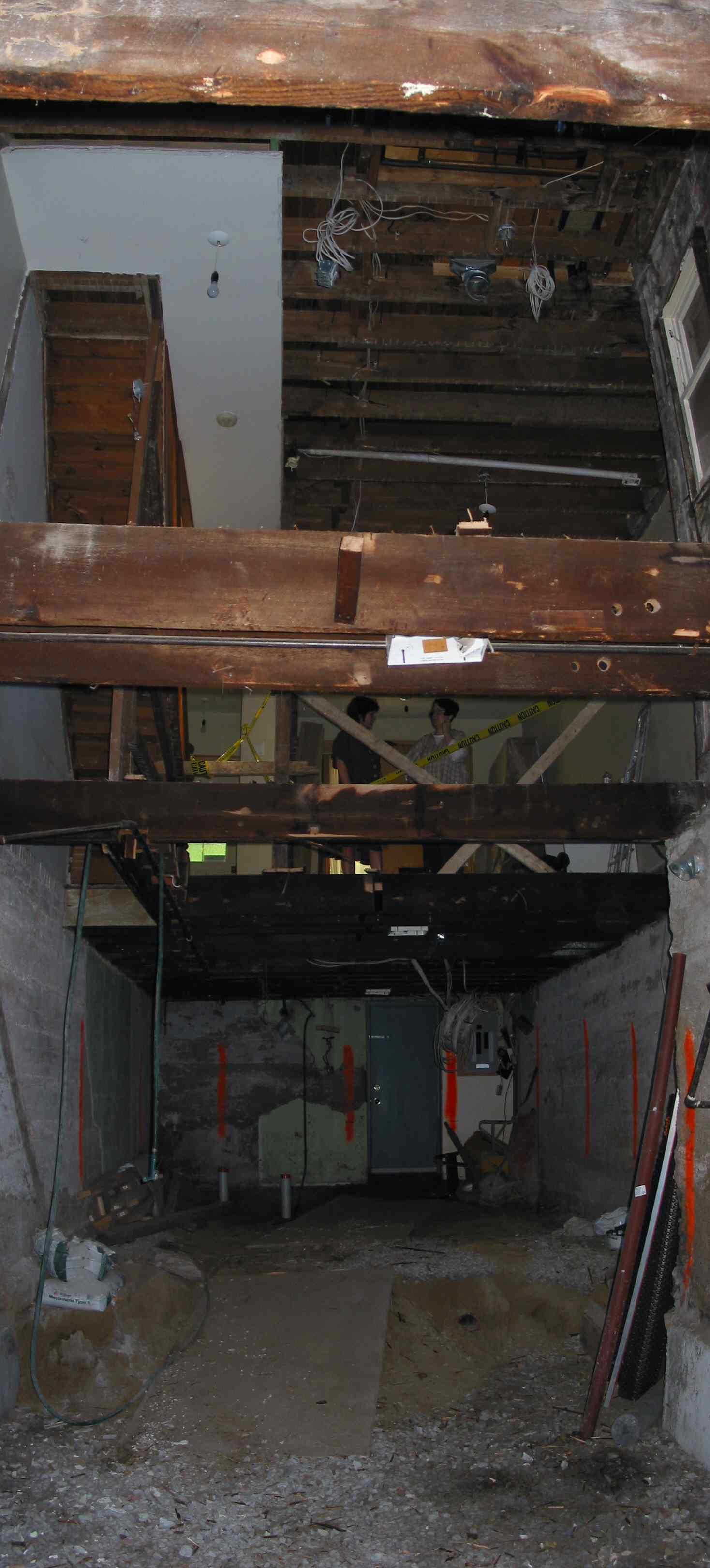 One the left is a view from the rear of the basement toward the basement front door (in blue in the distance) and on the right a view facing the other way... the underpinning is clearly visible....note the lack of stairs!! Beyond the blue veil is the extension...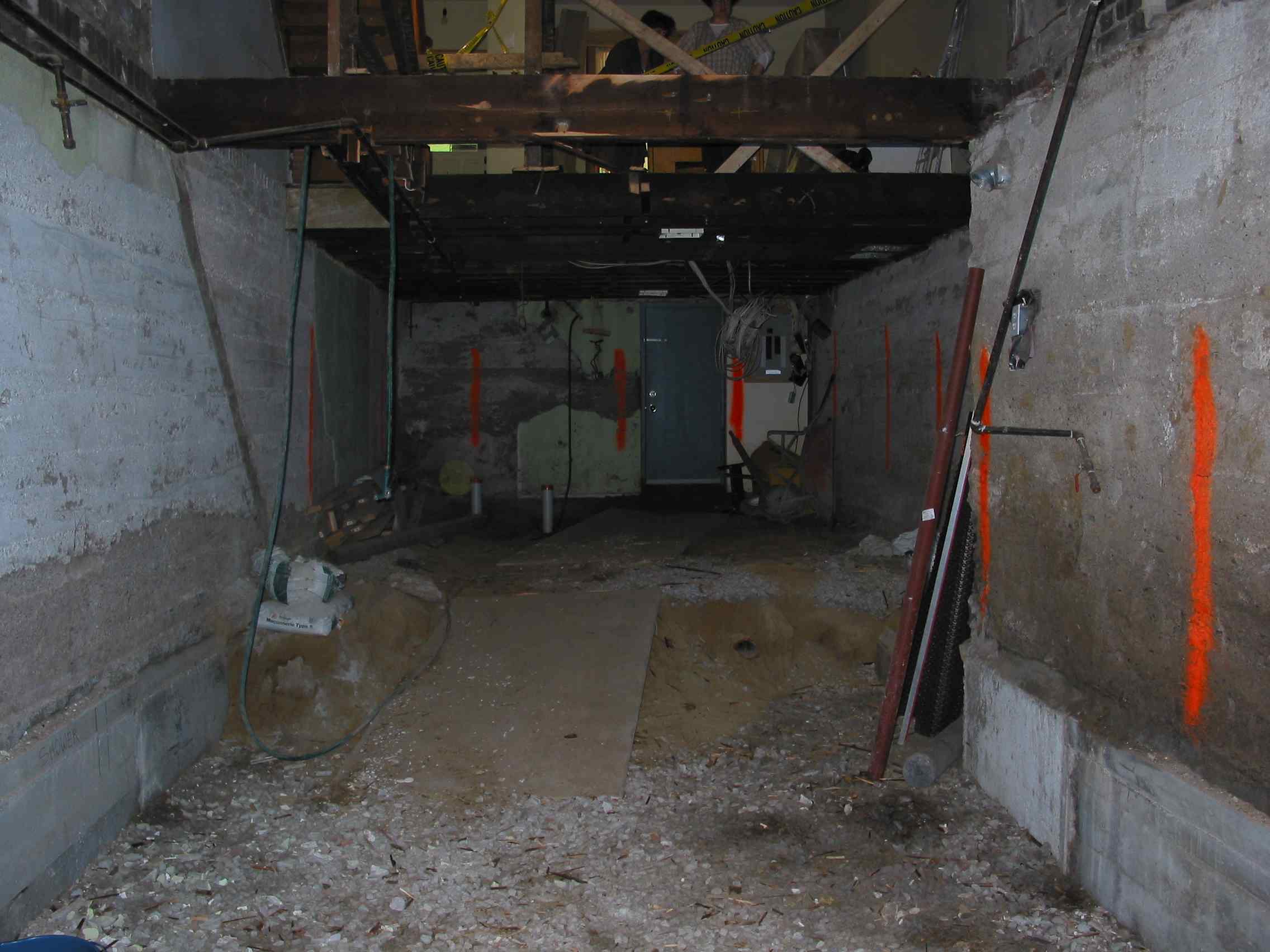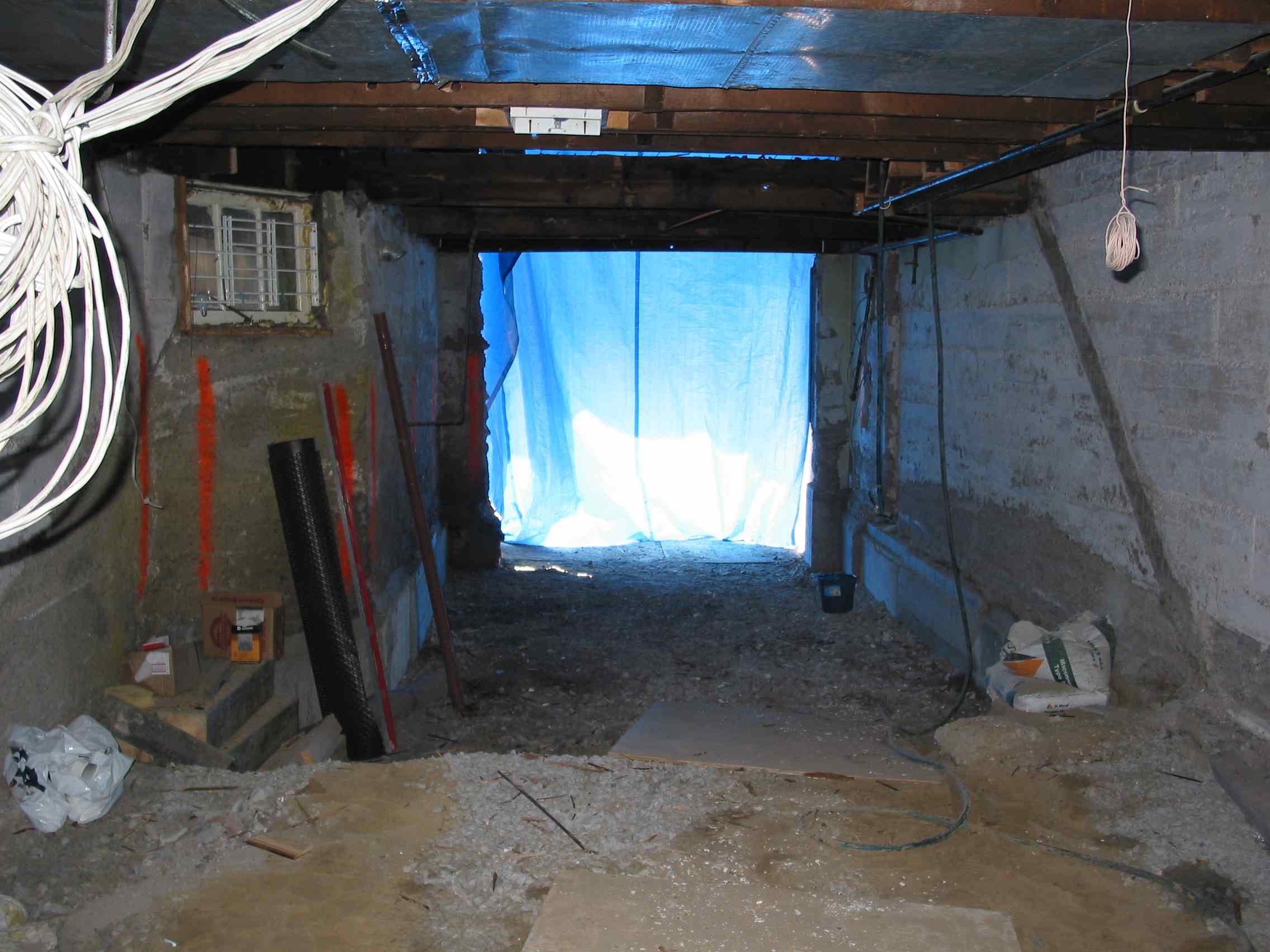 And looking up from the basement we can see the main stair case!!!

Turning to the left the full magnificence of the blue veil is apparent! Not to mention the open concept...who needs walls and floors...at this stage not us.

And of course the blue veil doesn't stop at ground floor...it goes all the way to the roof....this is the rear bedroom / study right now...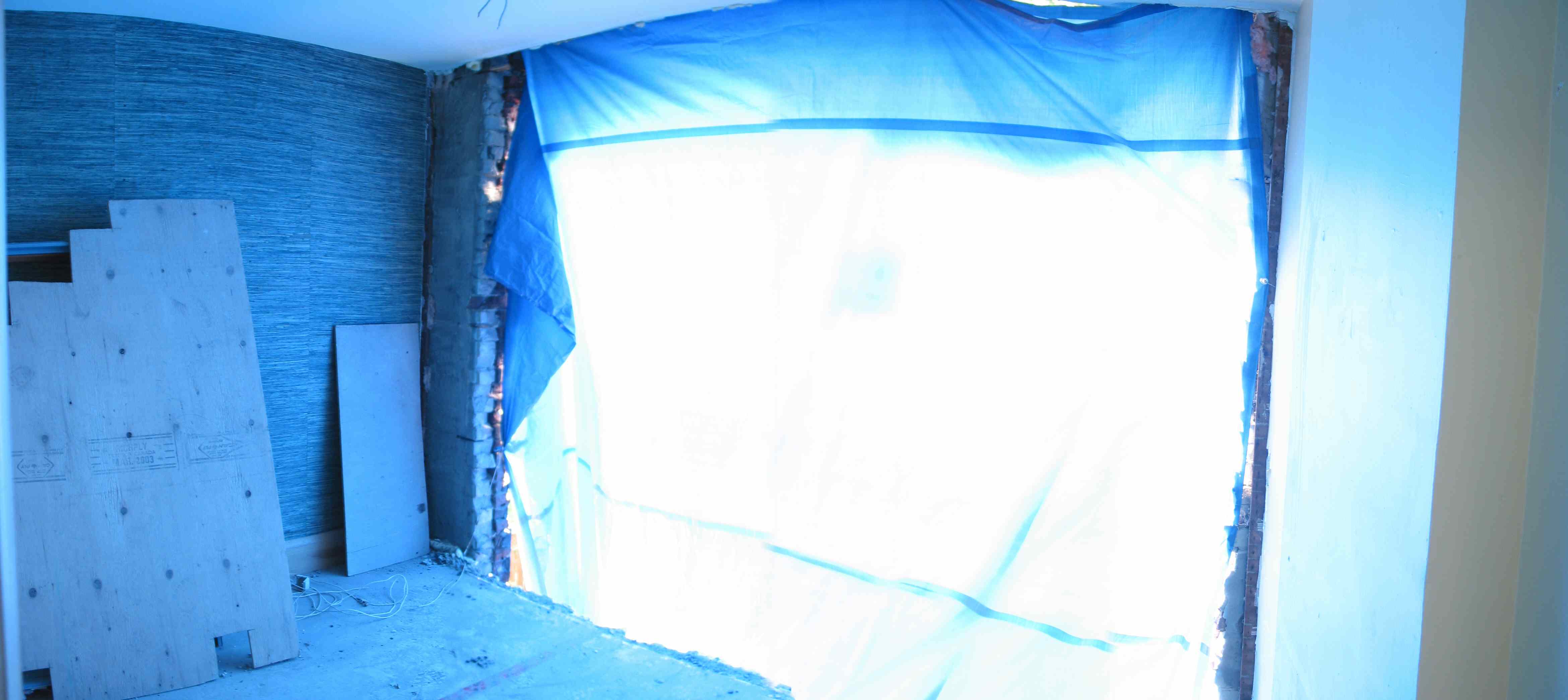 This is way the rear of the house looks like as of June 15th...