Antony & Lyanne's Renovation / Extension Project -
The Foundations
Once the first round of destruction was completed some external construction started as well as internal under pinning to lower the rear section of the basement walls....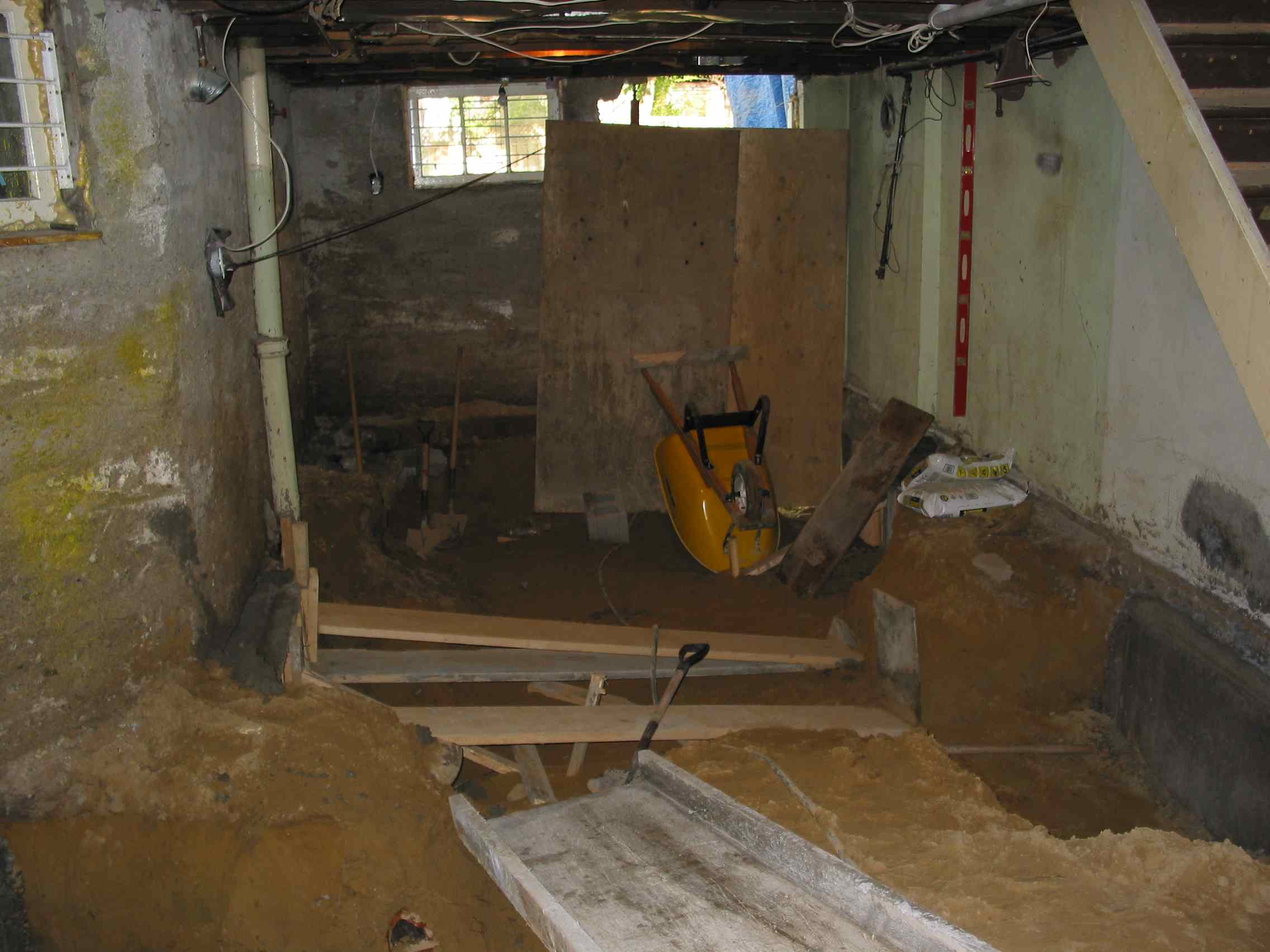 Underpinning in progress...a short section at a time is done...otherwise something bad might happen....it didn't!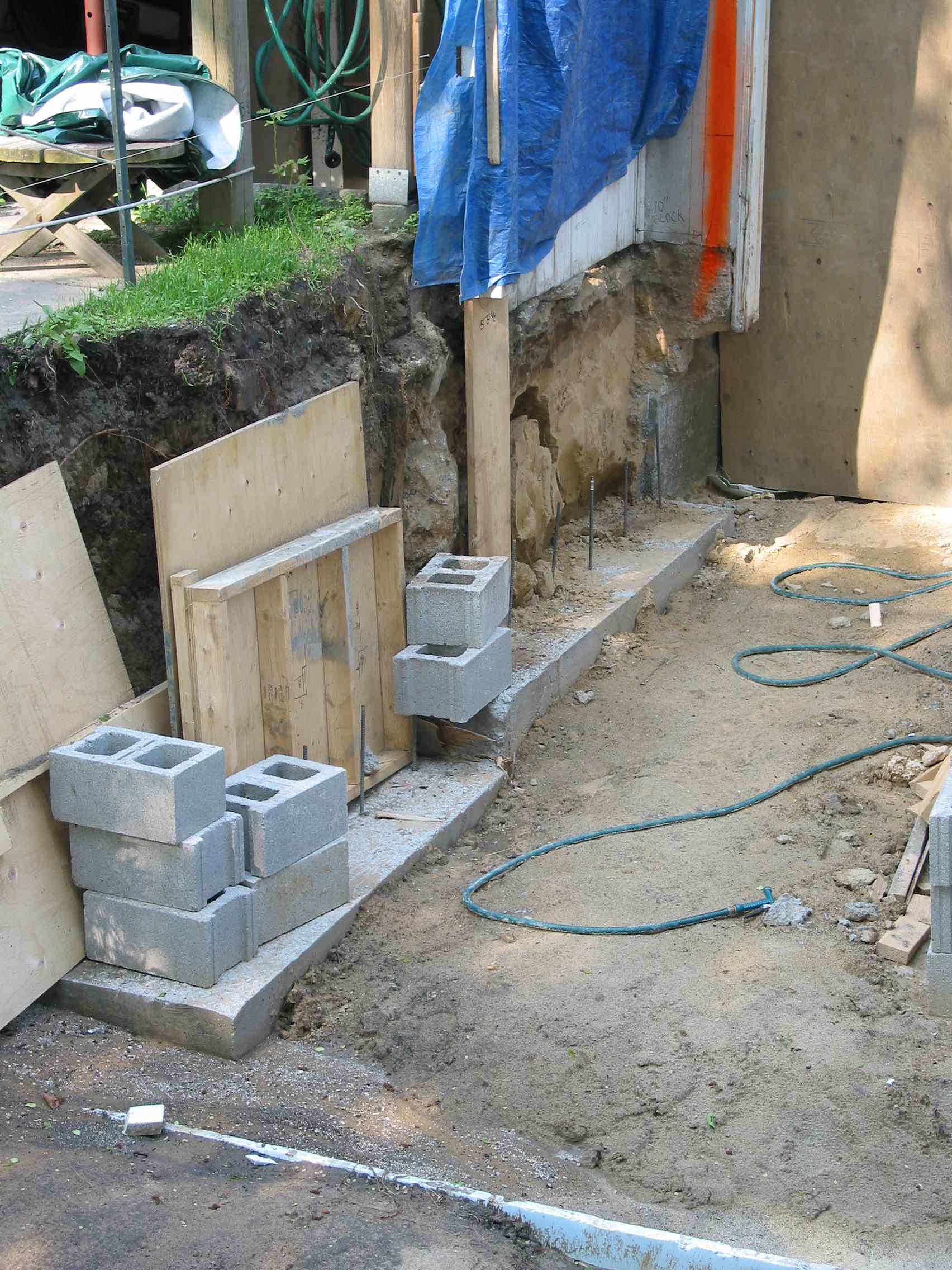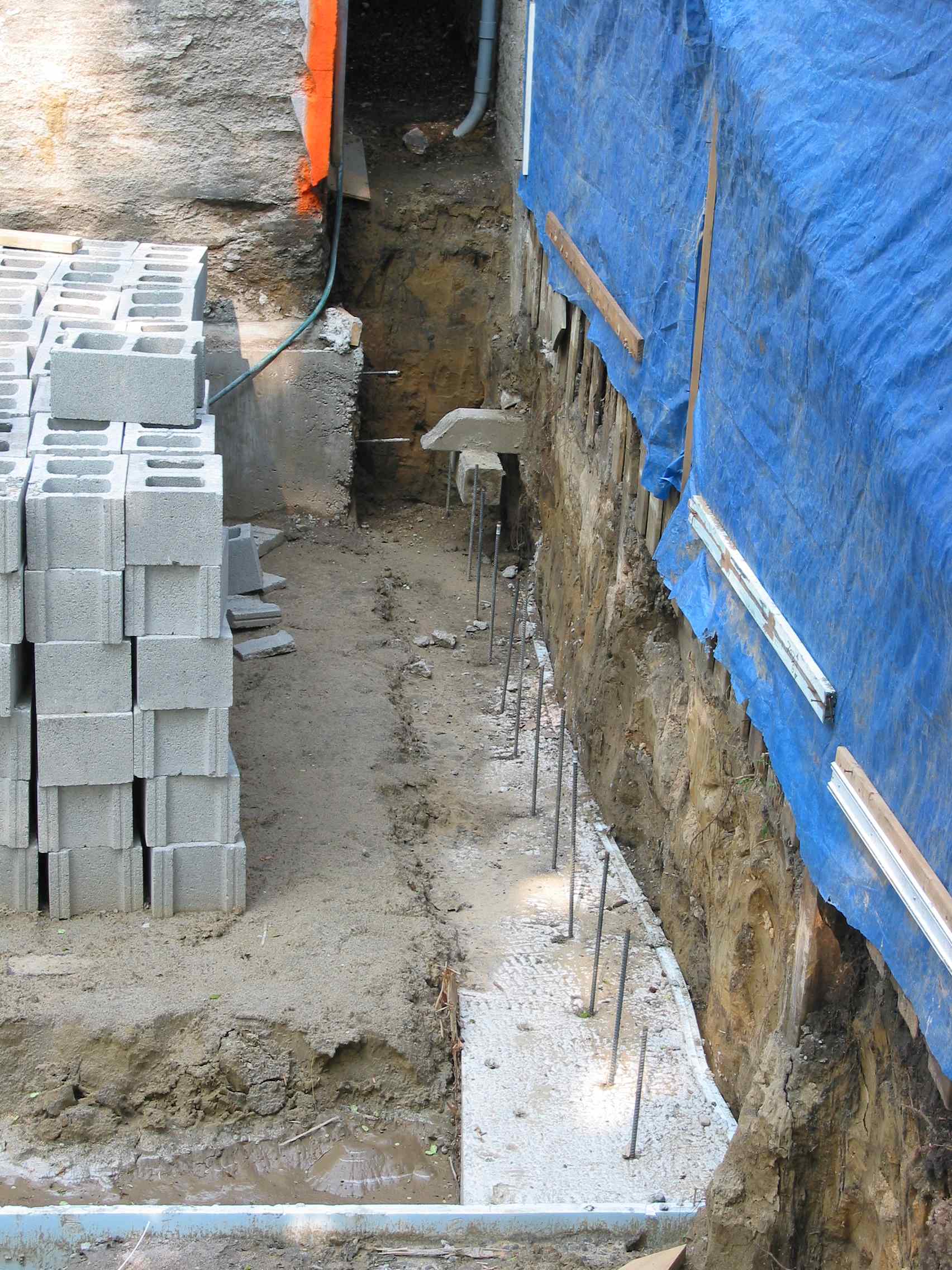 Then the "pit" seen in the earlier photos had the foundations for the extension poured....ready for the new basement block walls...
Which went from this pile of block....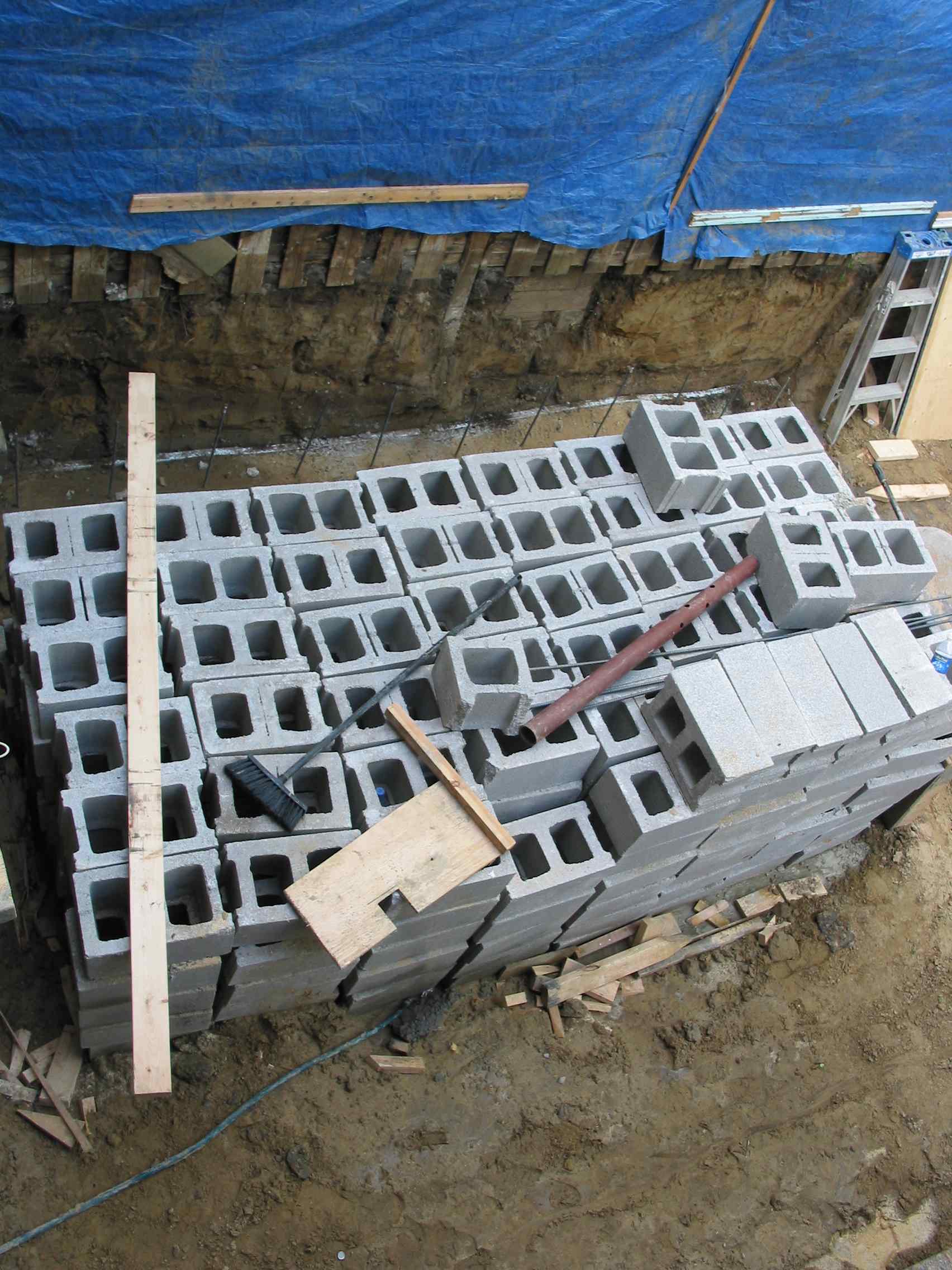 to these walls in less than two days....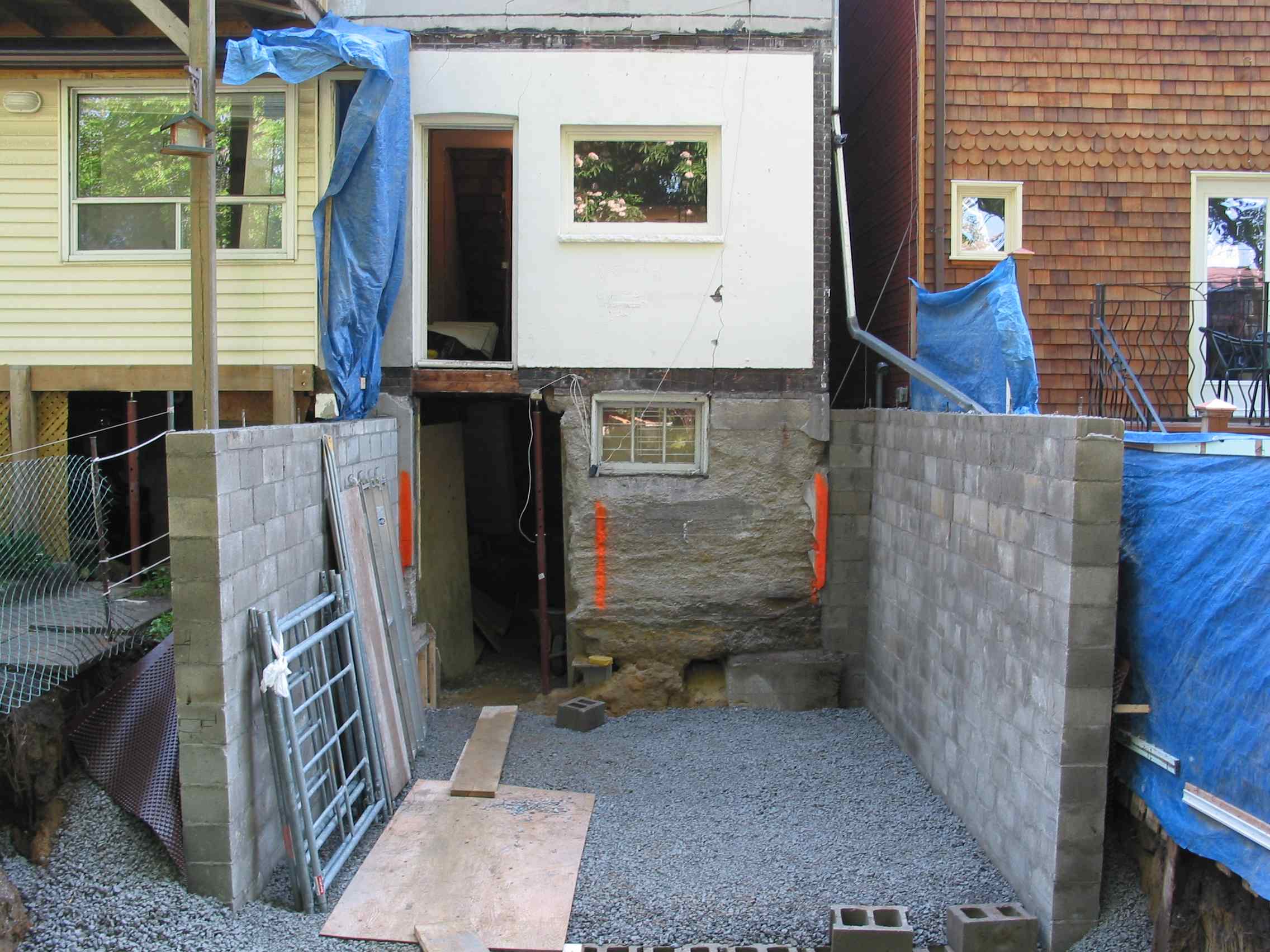 Then work began on the retaining walls for the basement walk-out patio...which are now nearly finished....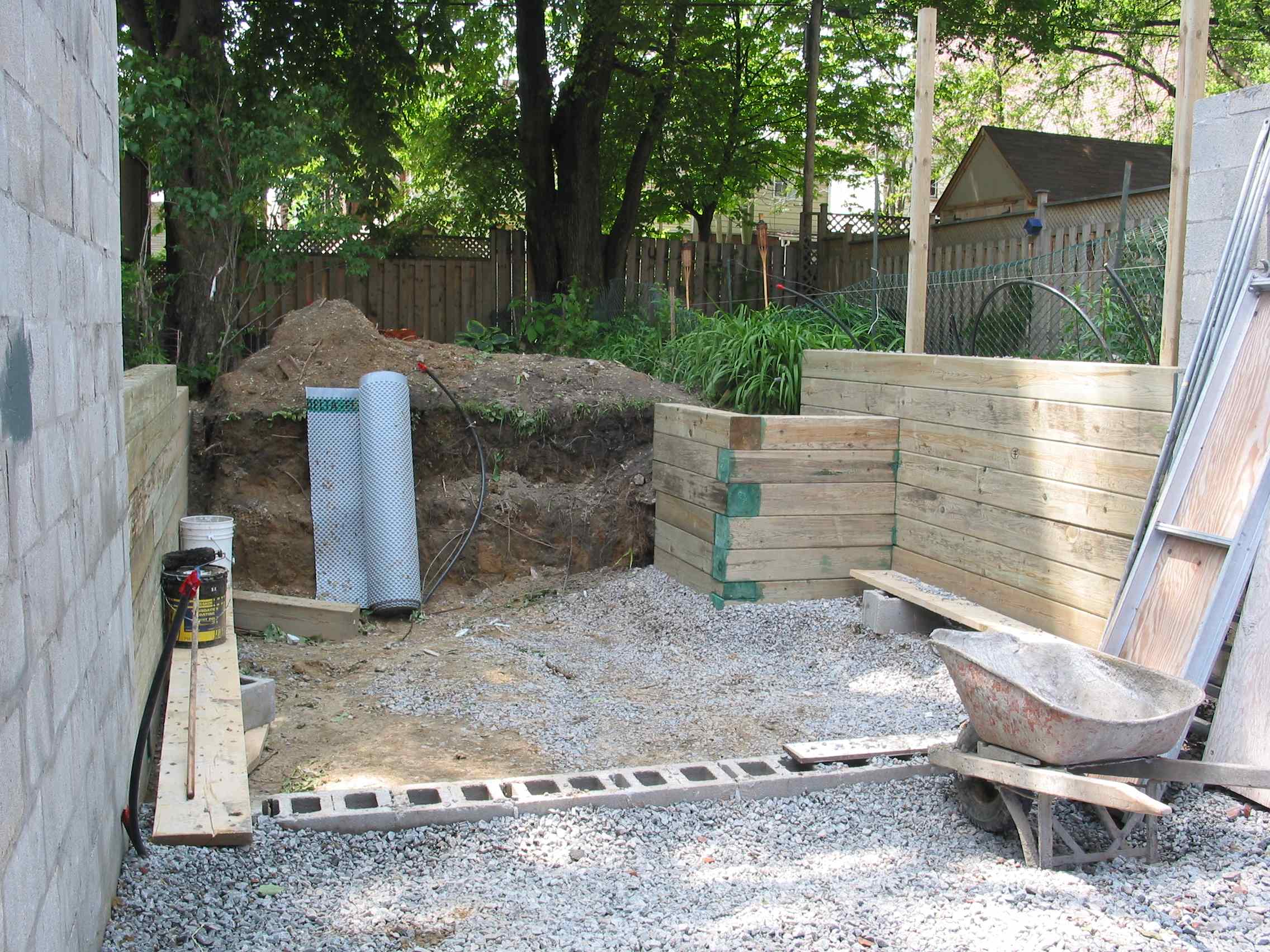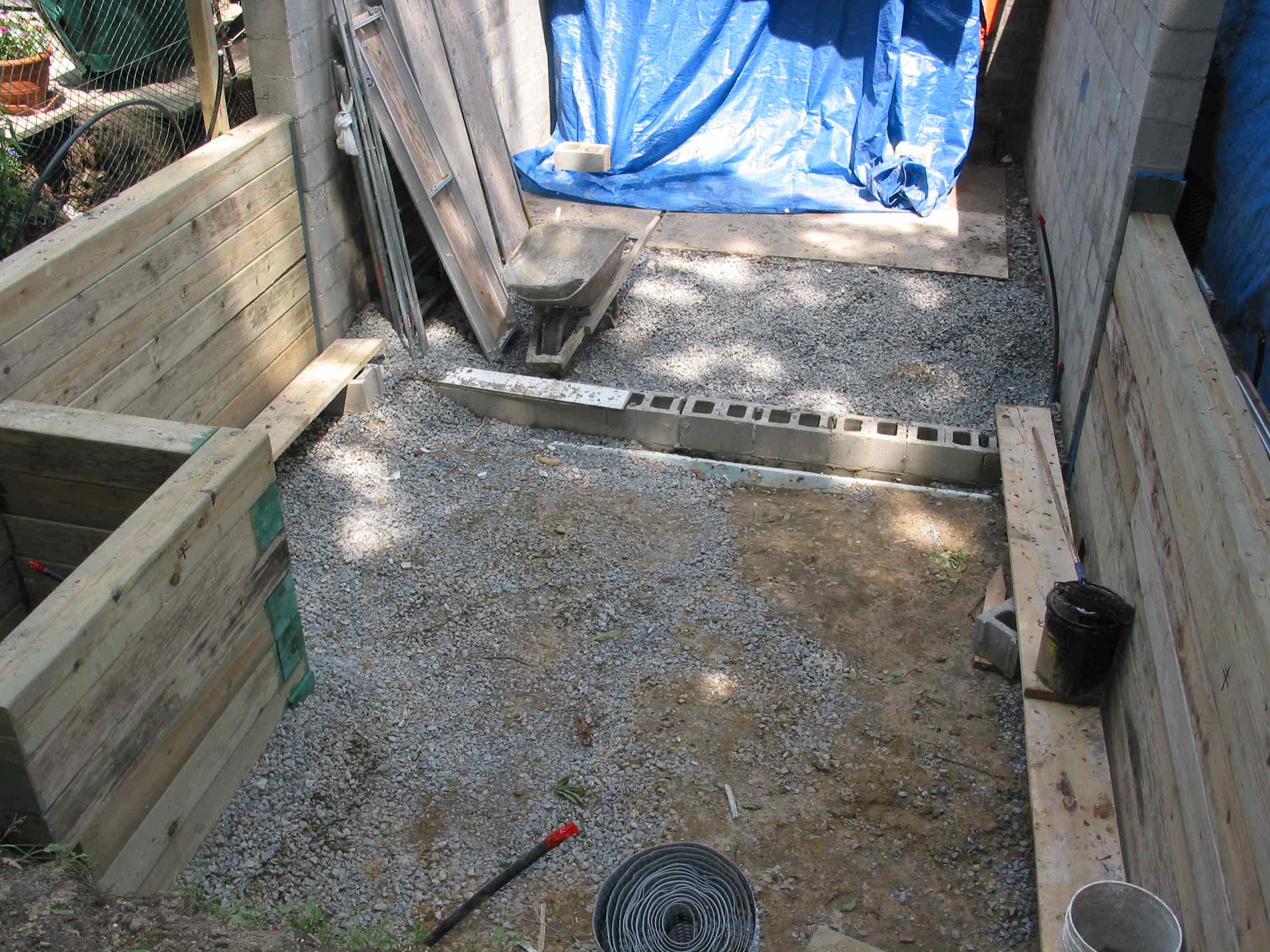 And believe it or not all this has been done despite the wettest May and June (to date) for a long time...so all in all we've been very lucky.