Antony & Lyanne's Renovation / Extension Project -
Before and During Destruction
So on May 5th the work started....
Actually it started the day before...Lyanne couldn't resist wielding a hammer on a bit of the old ugly kitchen wall that...well....frankly deserved it! We kind of expected to find the proverbial dead body behind the this strange bump out...but it was just the plumbing stack....which the day after was revealed in all its (yellow) glory! Needless to say its going to be moved...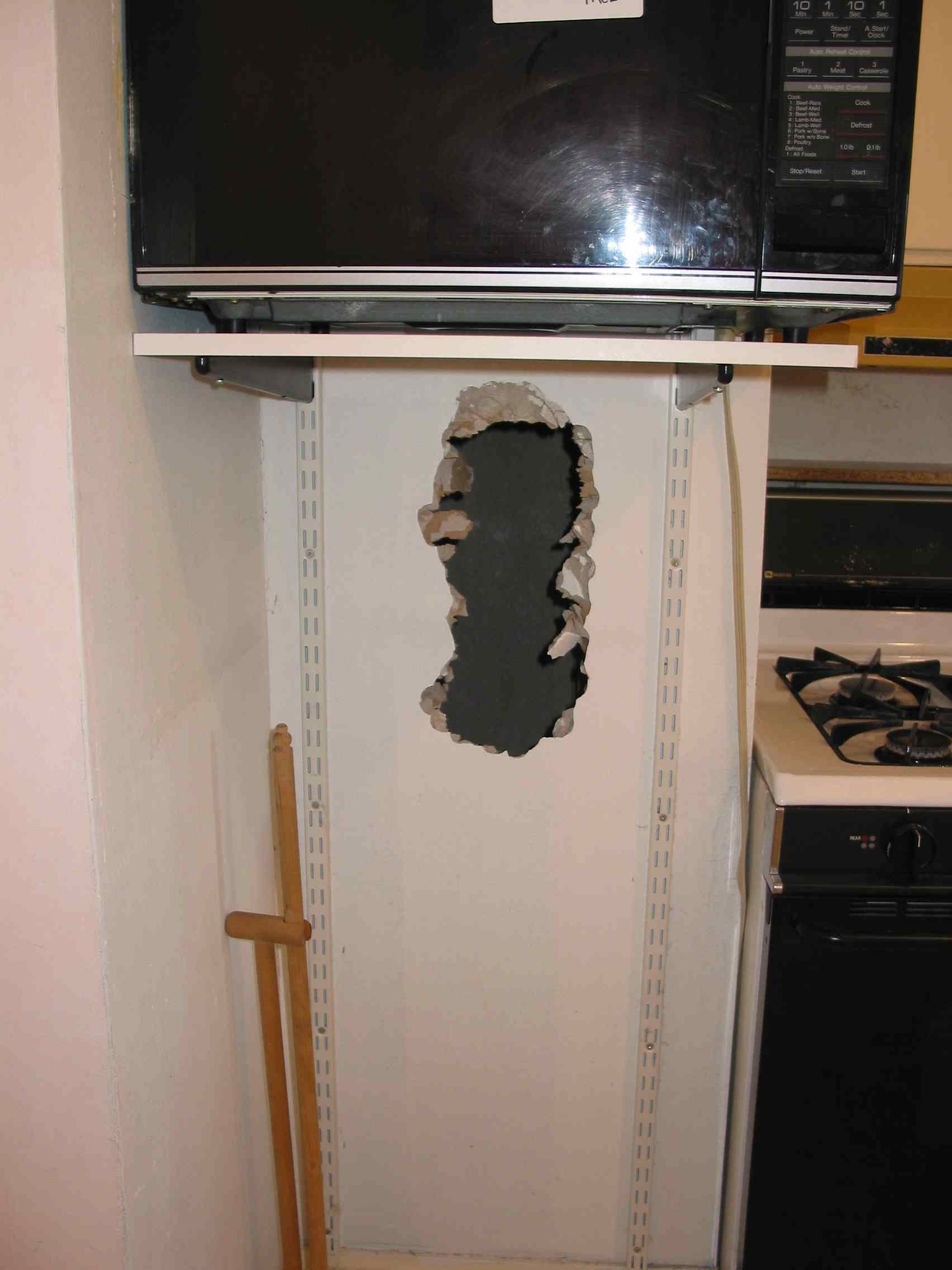 Our lovely old (at least 30 years we've been told) red furnace was soon gone - it served us very well and we were (very) lucky it didn't die on us this winter - the brand name in gold at the top really does say "N'furno" ...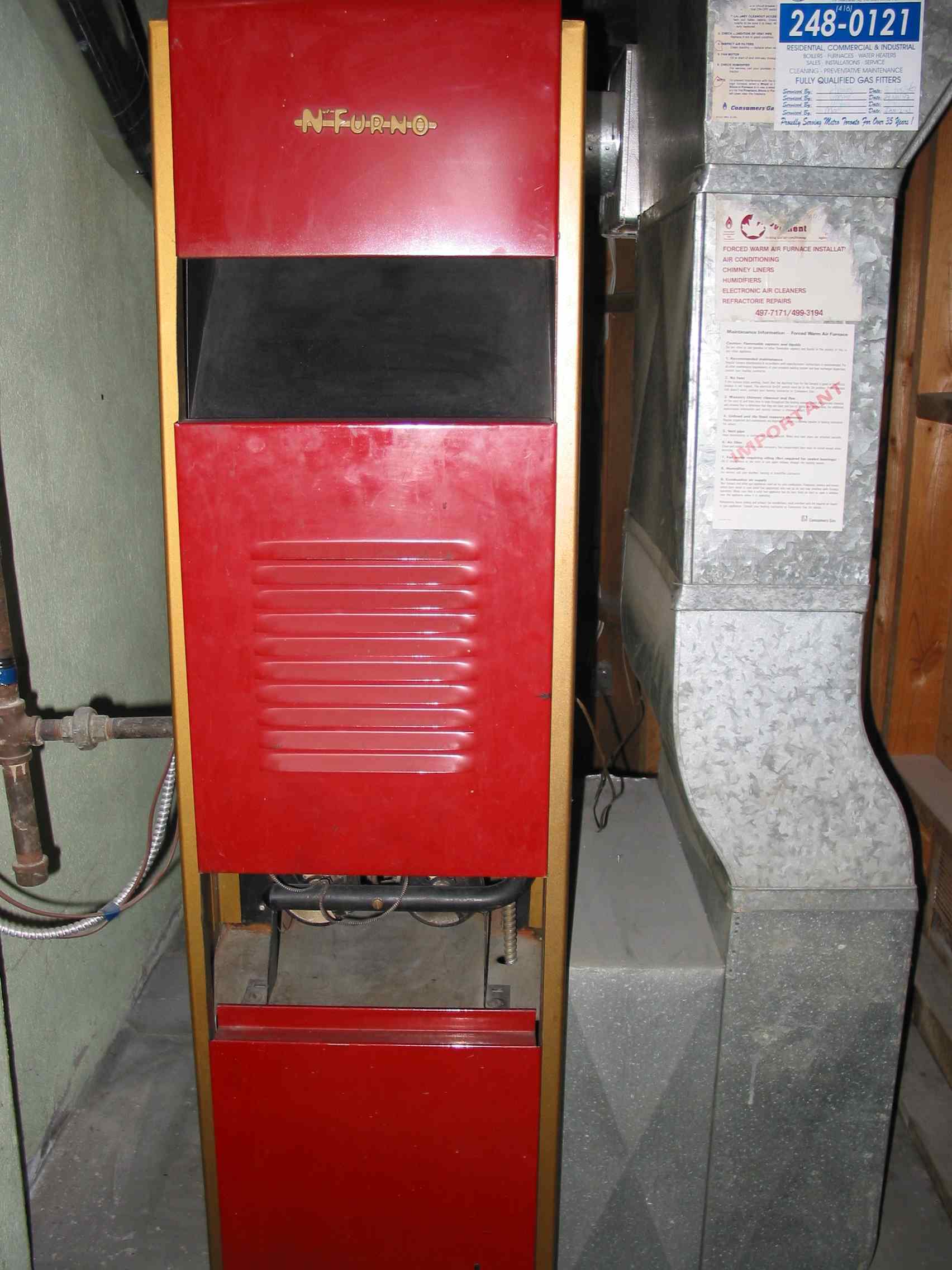 The happy (if nervous owners) in the basement prior to the destruction...and then on the right how it looked about 2 days later...
Before...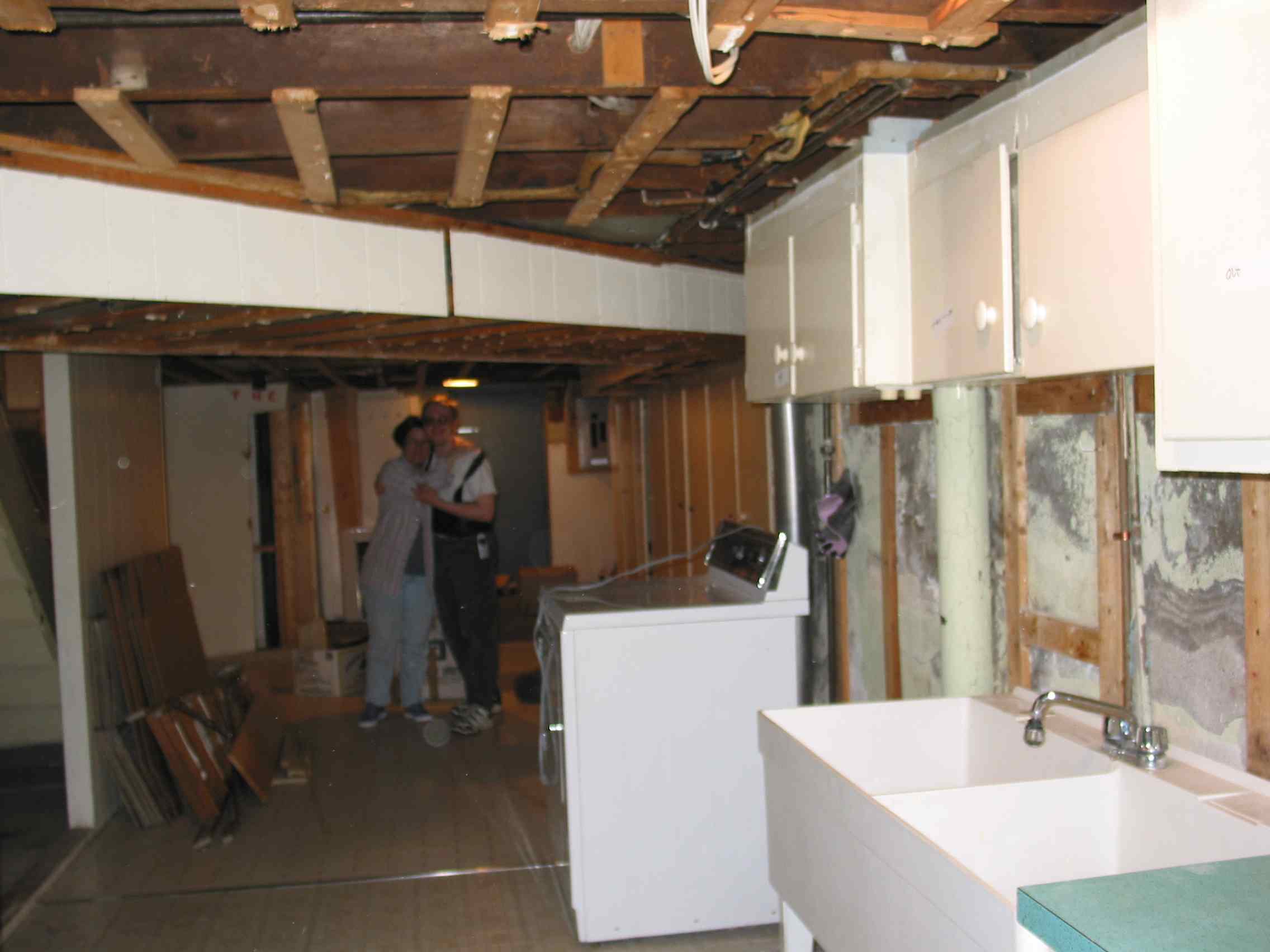 And then...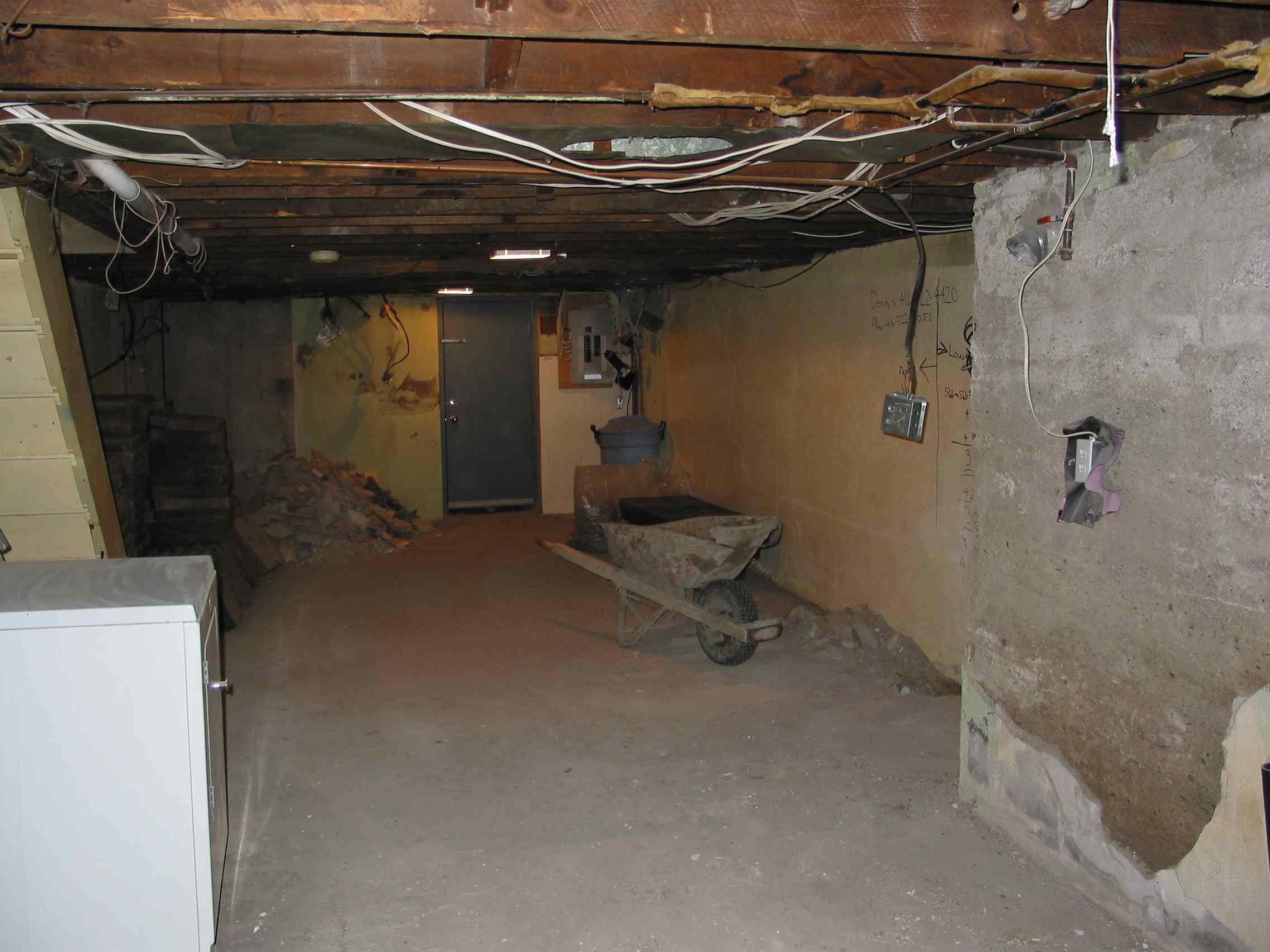 .
Before...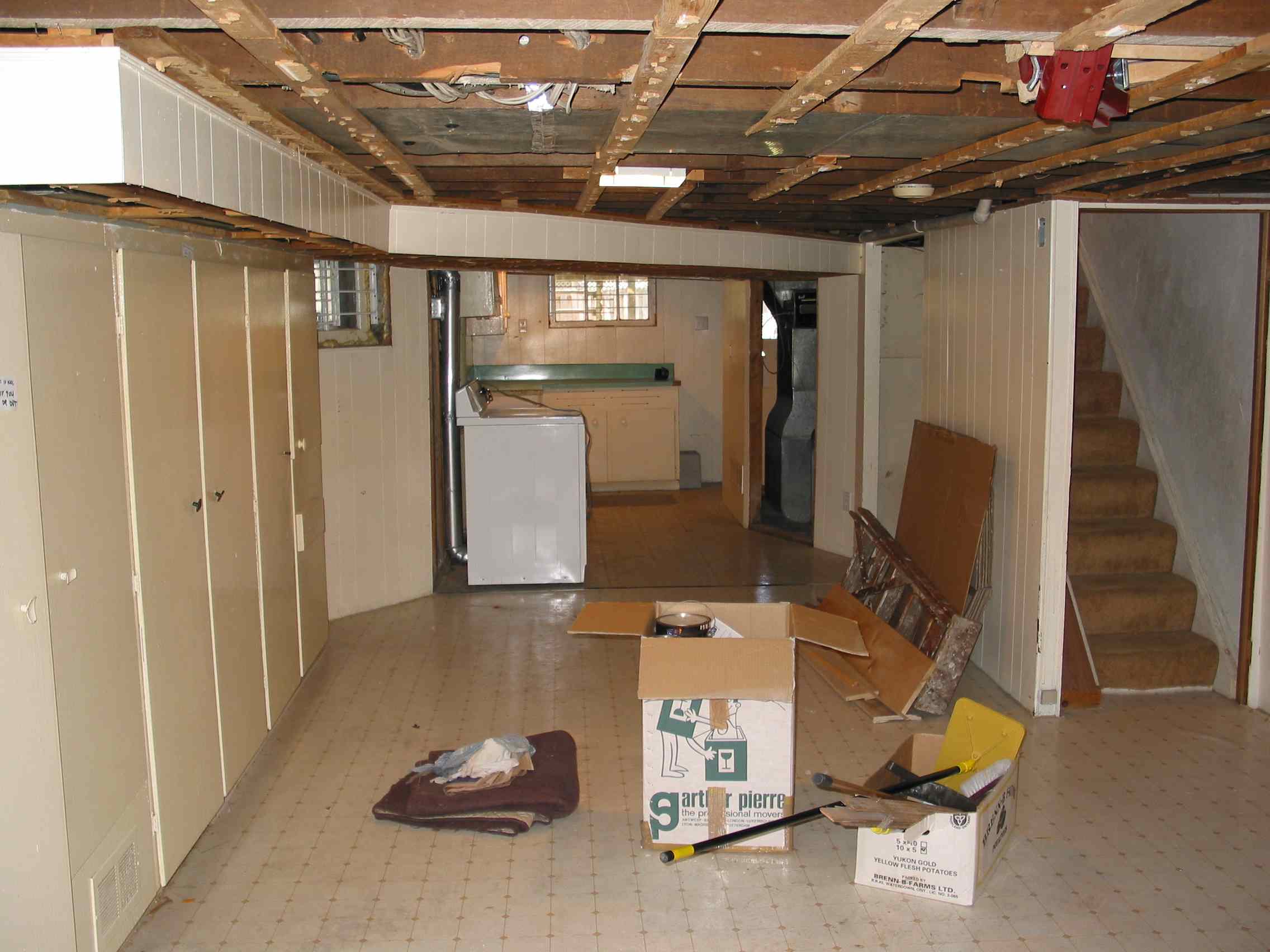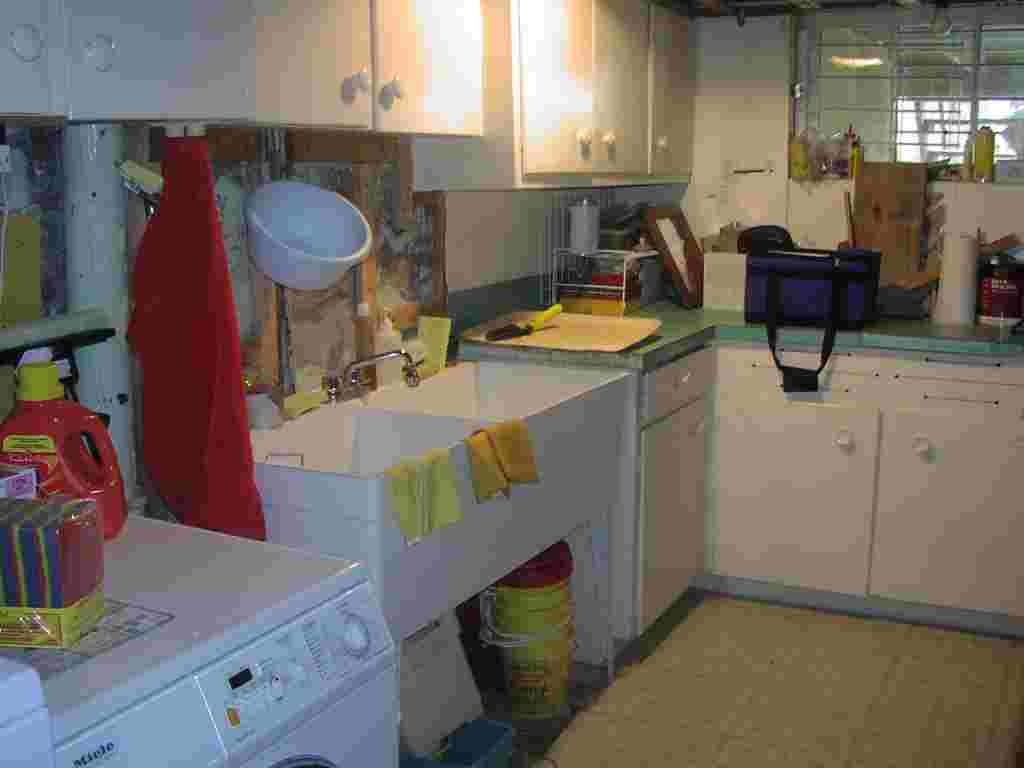 And then...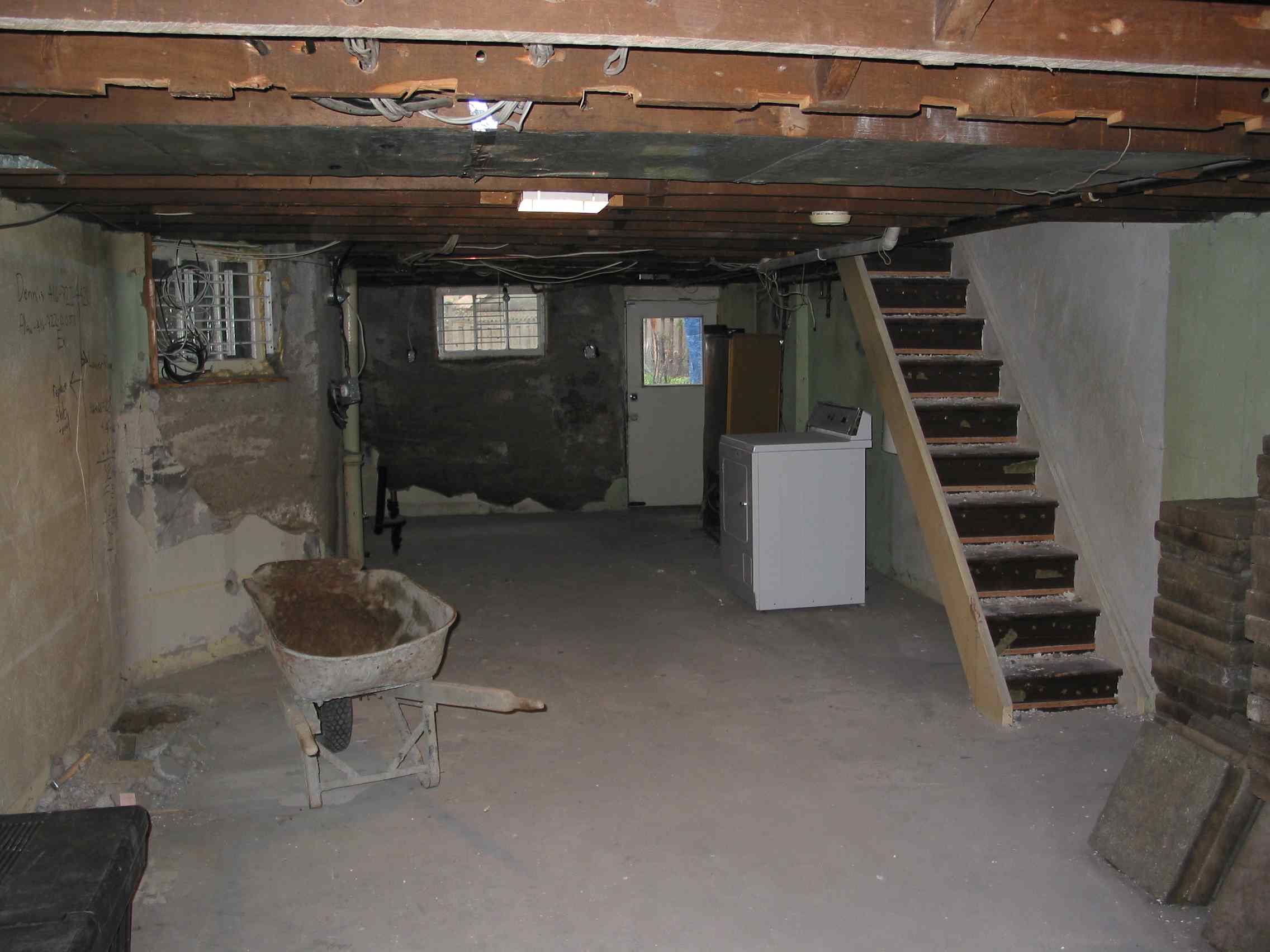 Then on the main floor...the combined living room / dining room is going
Before...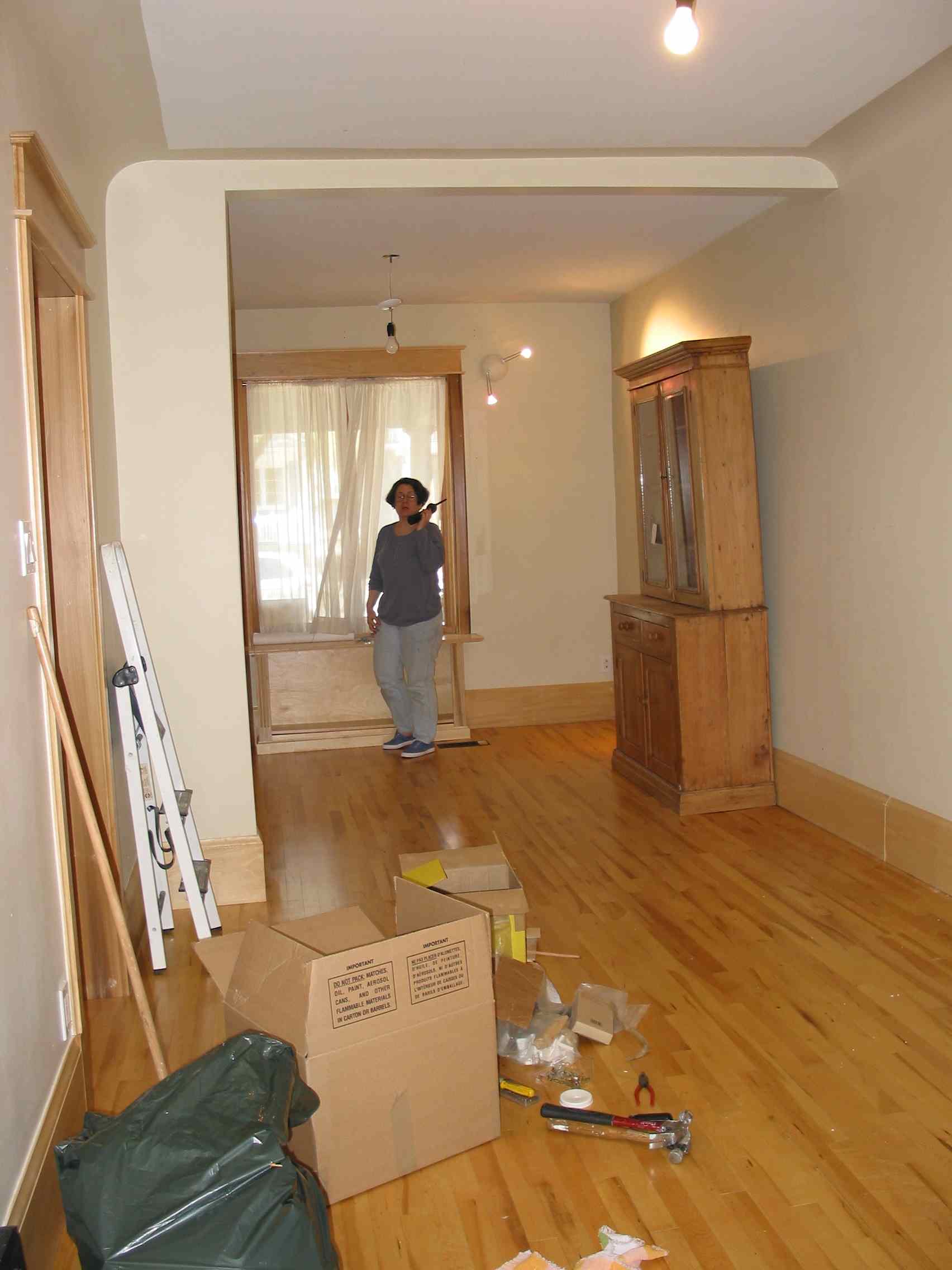 And then...<to be posted>
Looking the other way towards the front of the house things are moving quickly...the dining room and kitchen....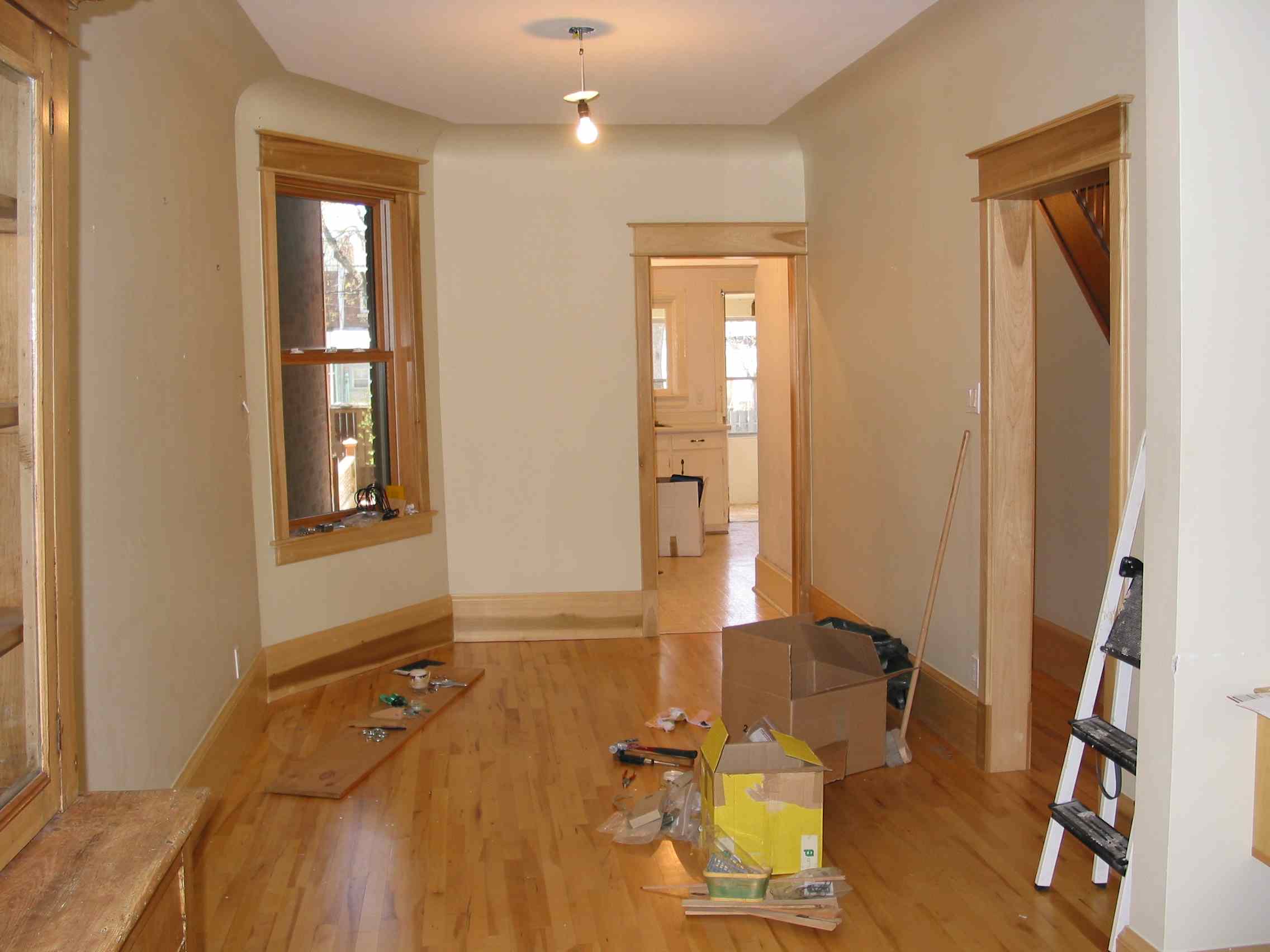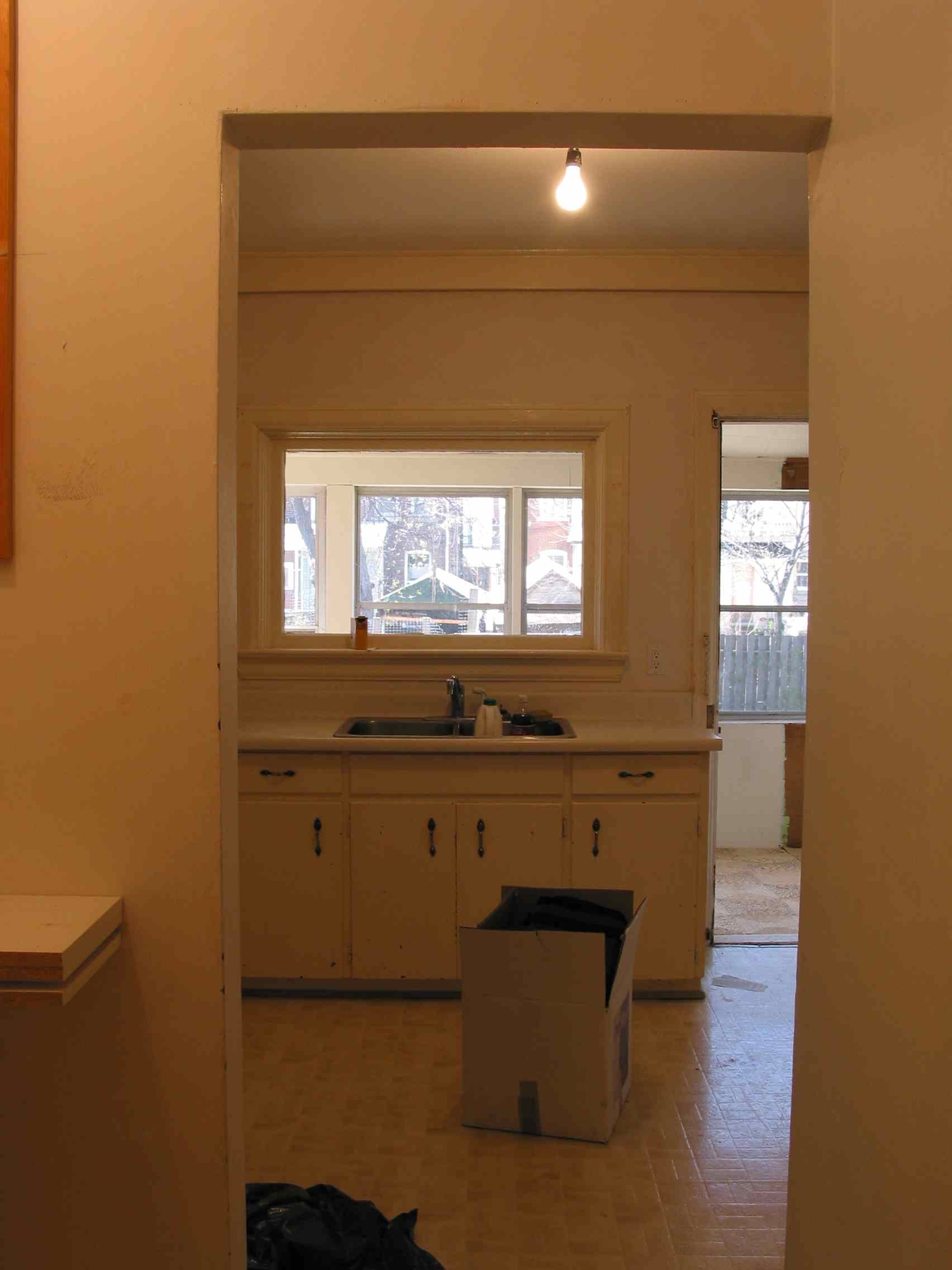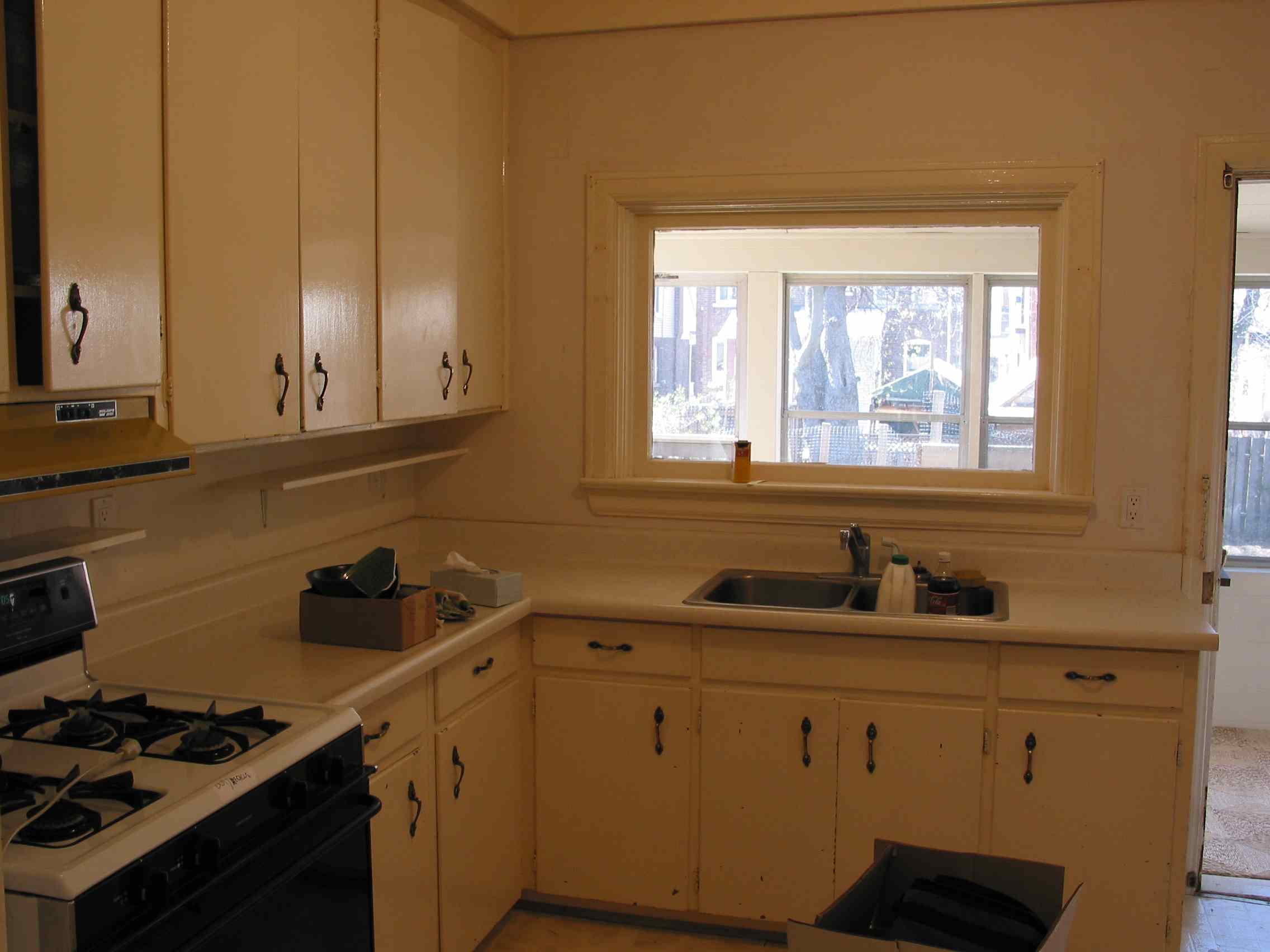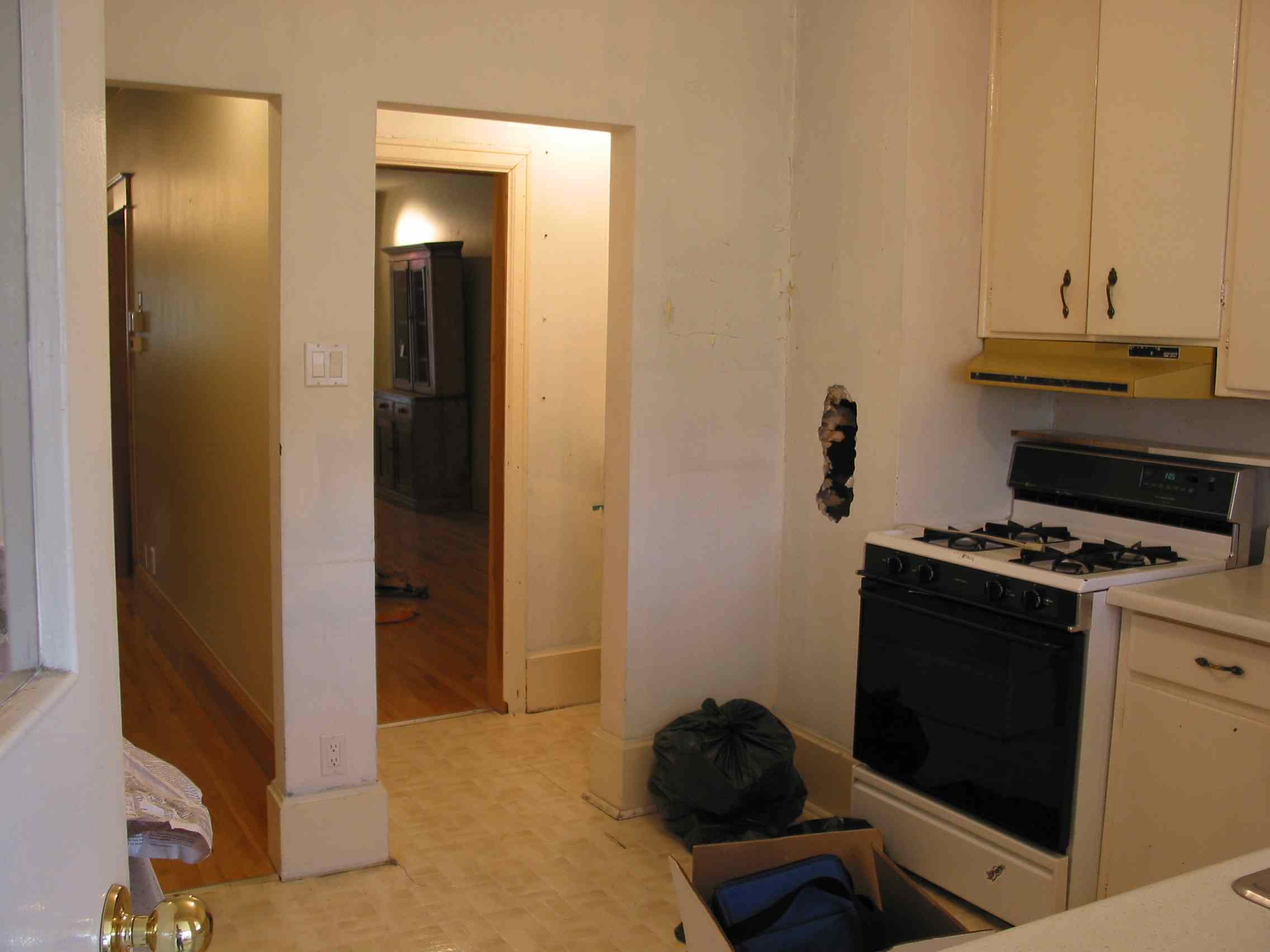 Before it looked like this....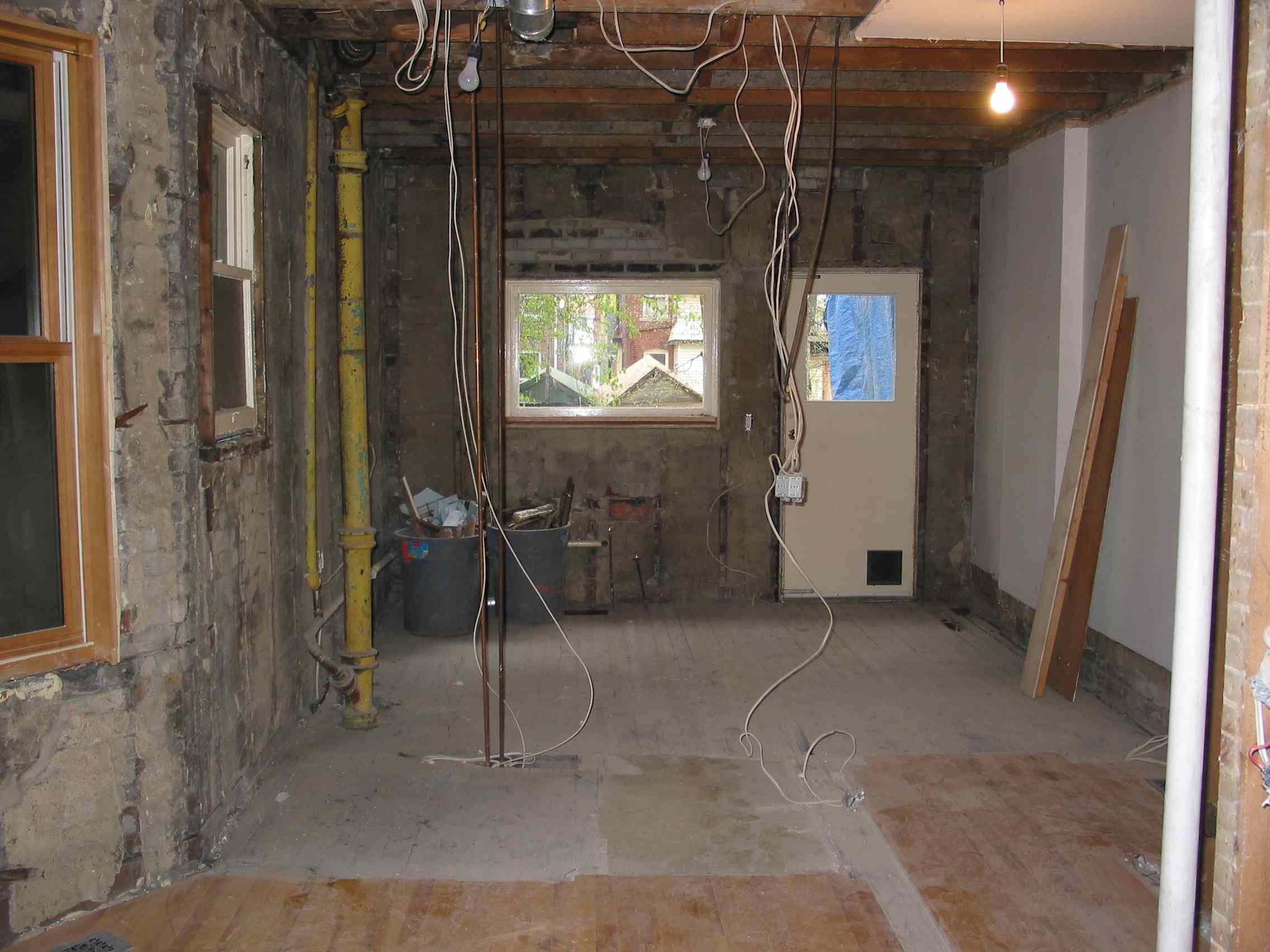 (that's the old door from the kitchen into the rear sun room you can see!)
The rear hallway....
Before...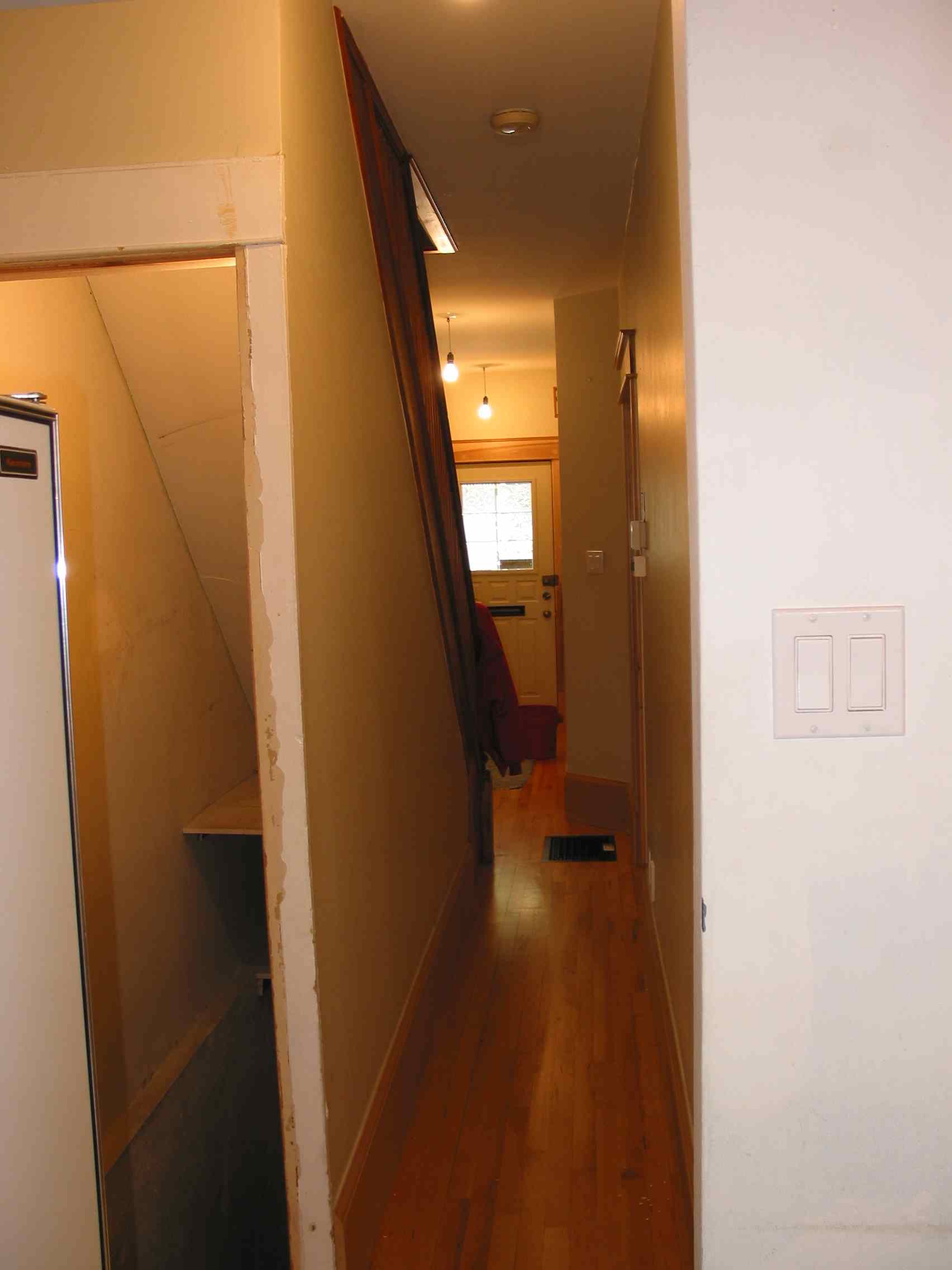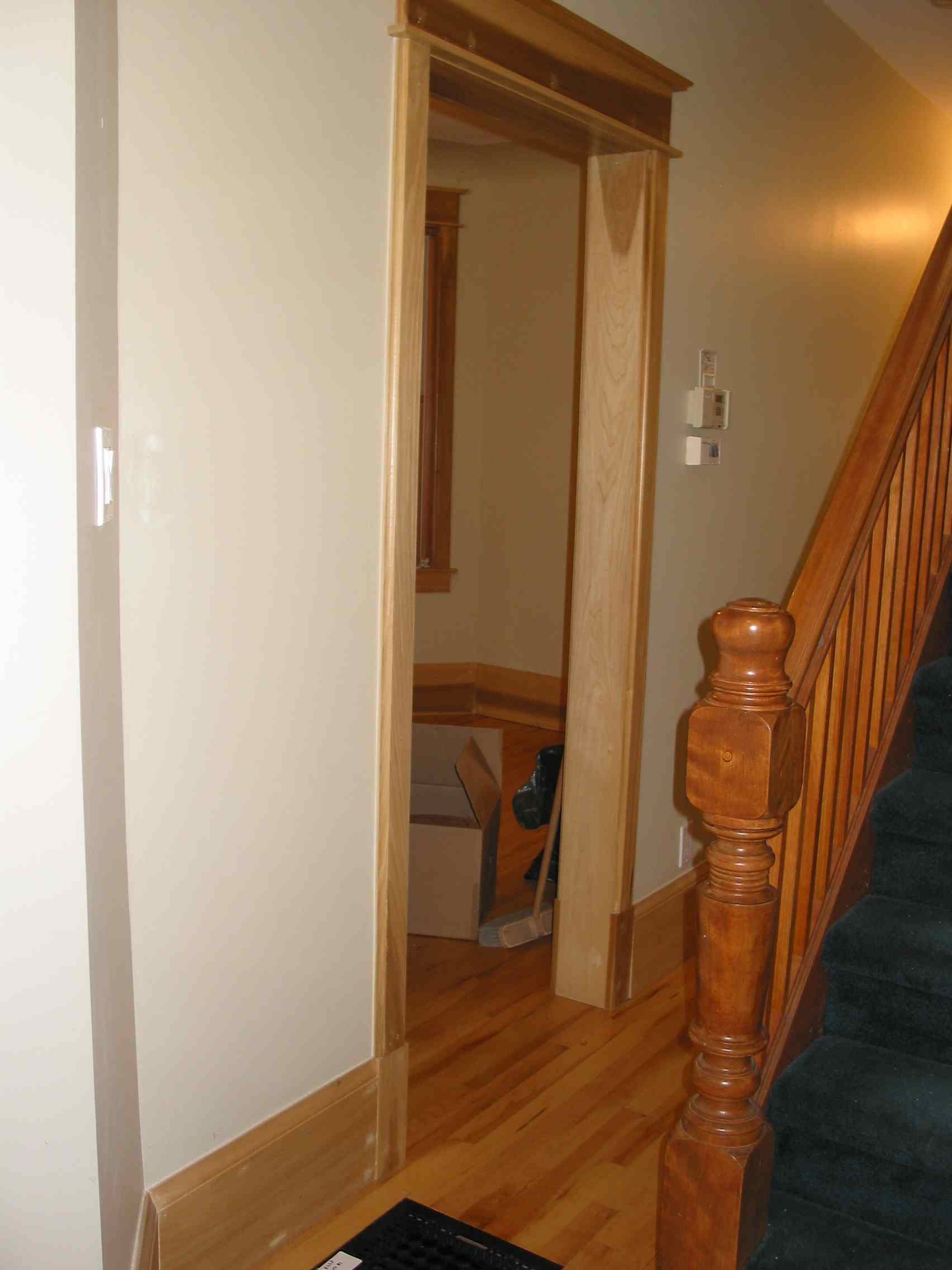 And then...<to be posted>
On the 2nd Floor the rear bedroom / study is having a bay window added....so that wall has to go....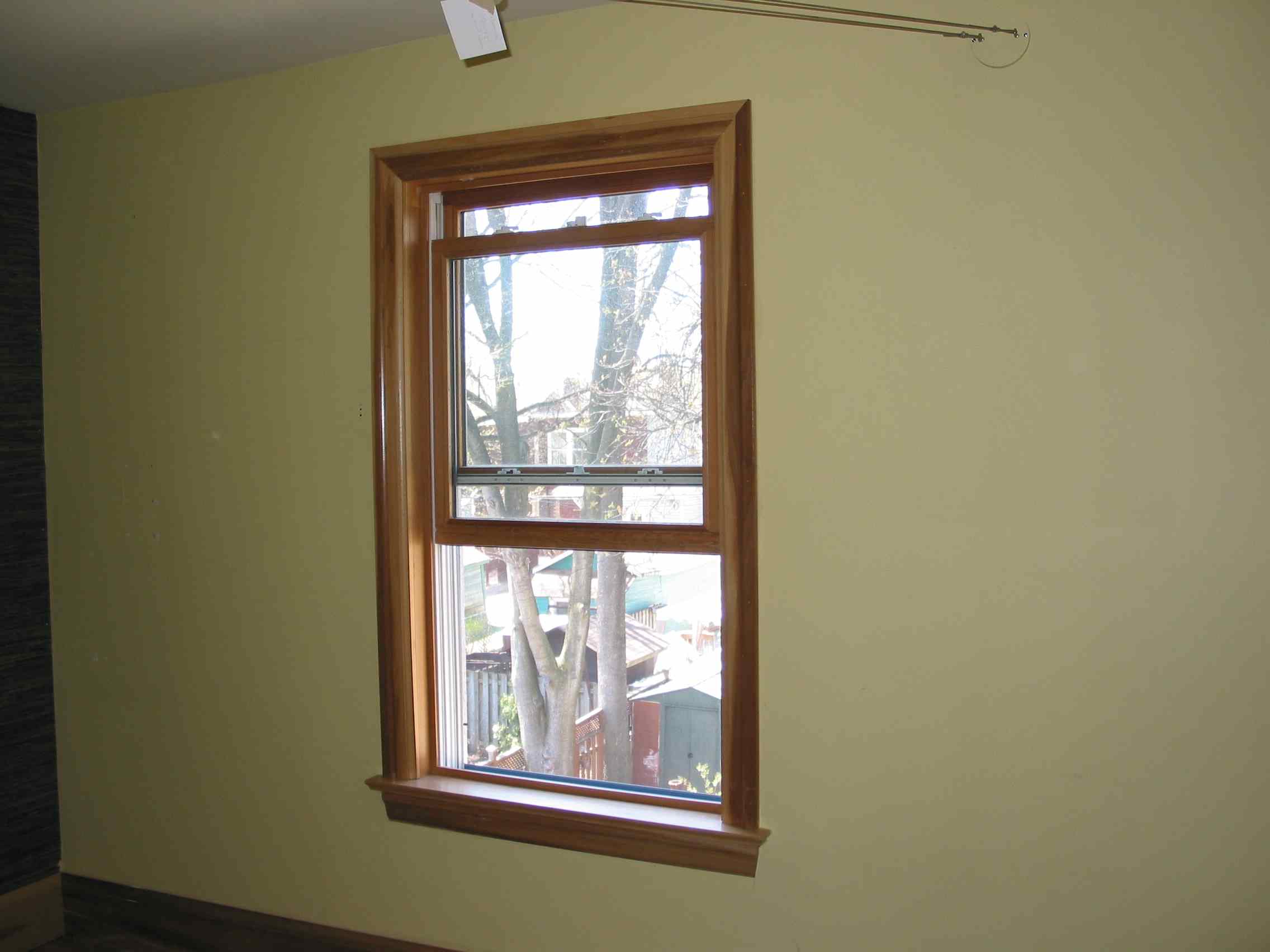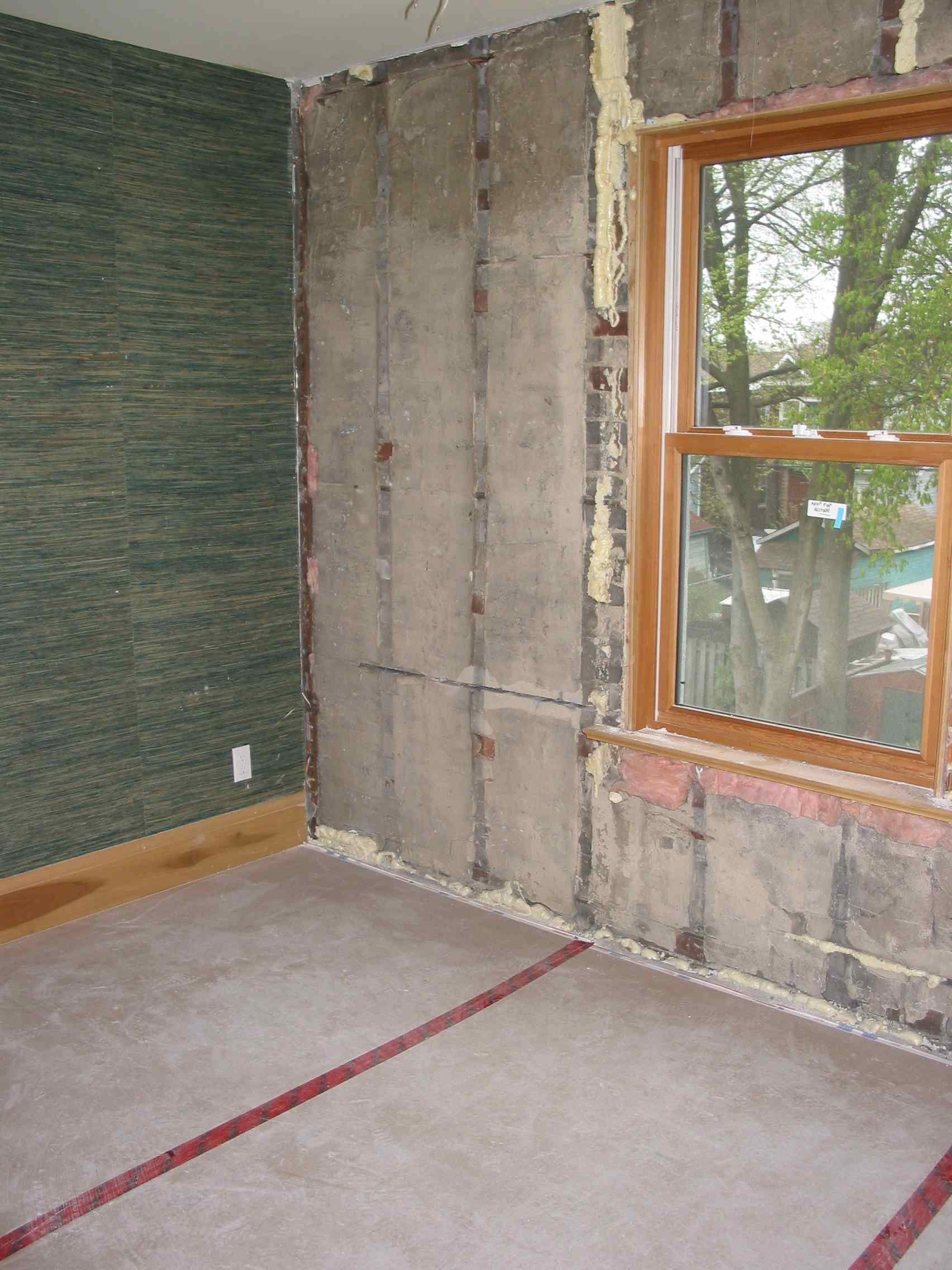 And outside....before...after the sunroom came down (hooray!)...the "big pit"....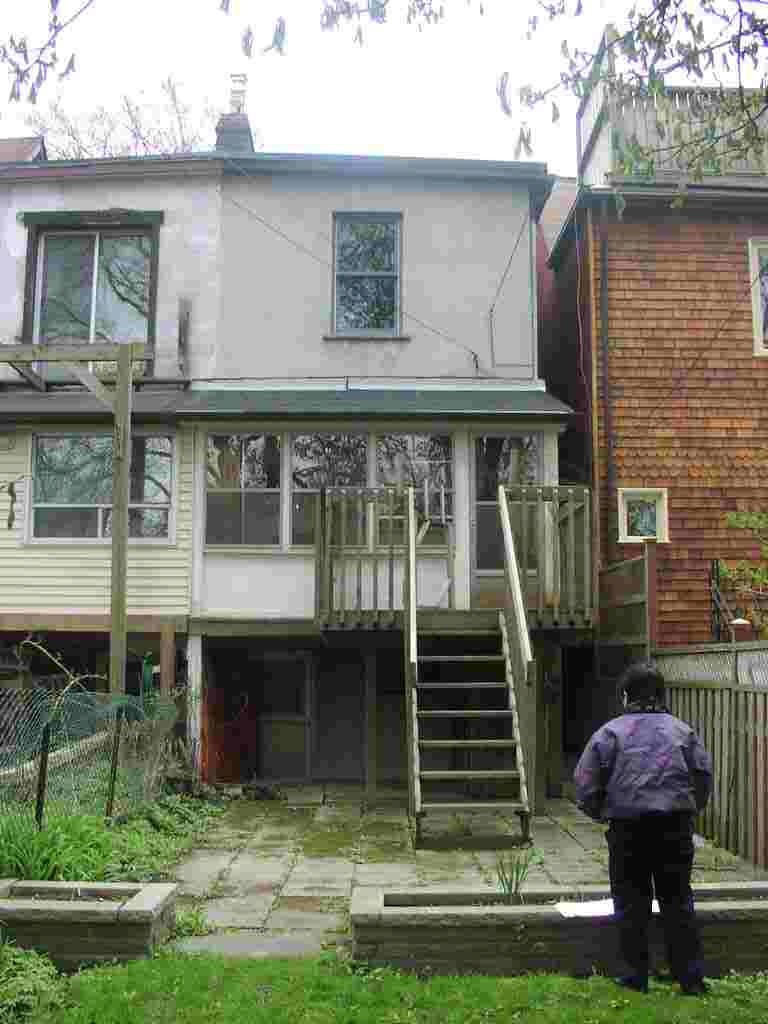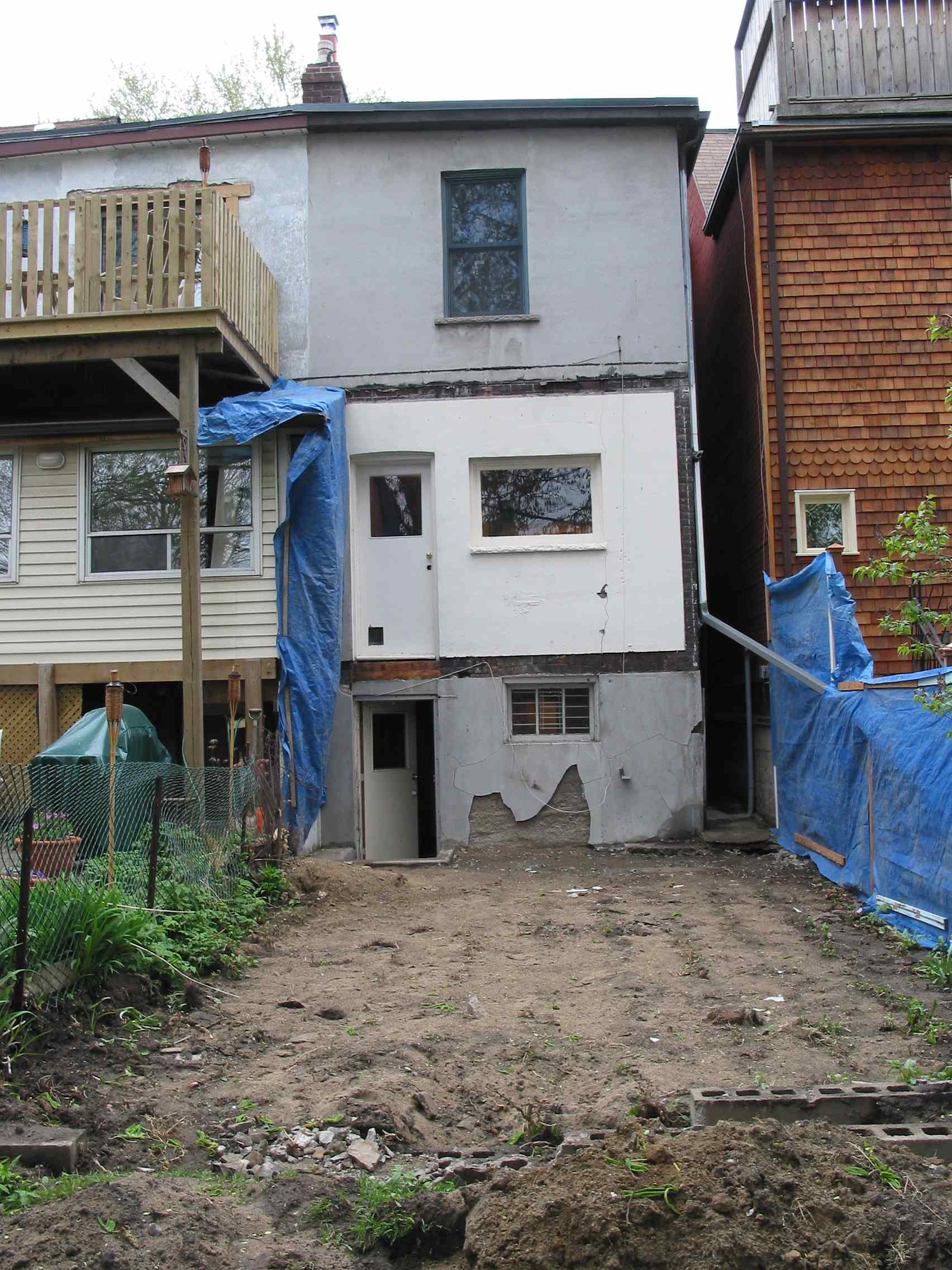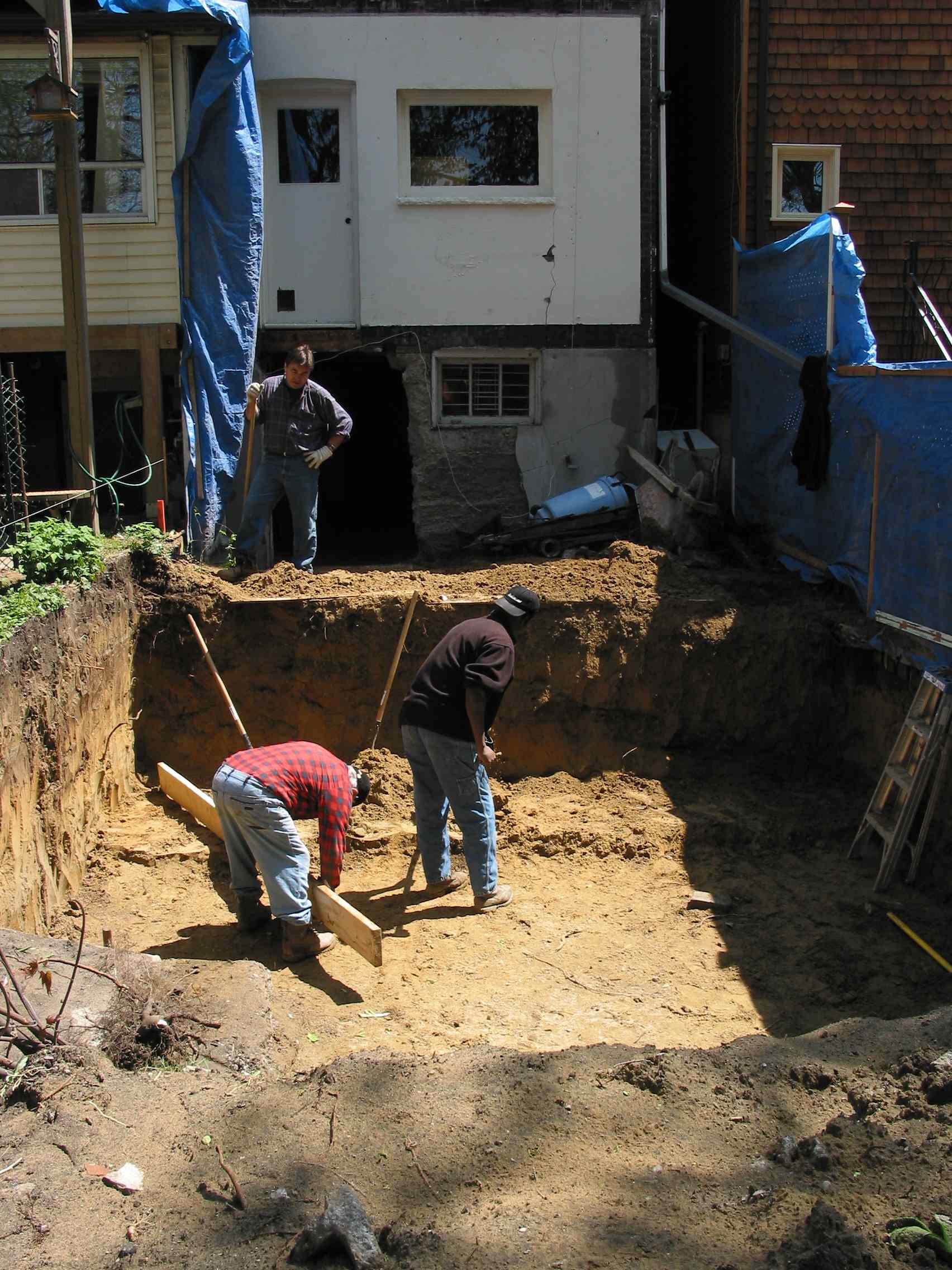 And here the guys moving the dirt (luckily easily digable sand)...from the back of the house through the basement to the inevitable bin / skip on the front garden (luckily again no landscaping out front!)