Antony & Lyanne's Renovation / Extension Project -
Moving Out
Because of the scope of the work we don't have a kitchen, water (hot or cold), gas or basically anything else working in the house...so we moved out...putting most of our possessions in storage and the rest in our "bedroom"!
Where did we go? "The Bunker" - a (actually quite nice only Lyanne won't admit it) basement apartment that has the major redeeming points that it is a) only 2 mins walk from the house and b) is newly renovated and we're the first tenants!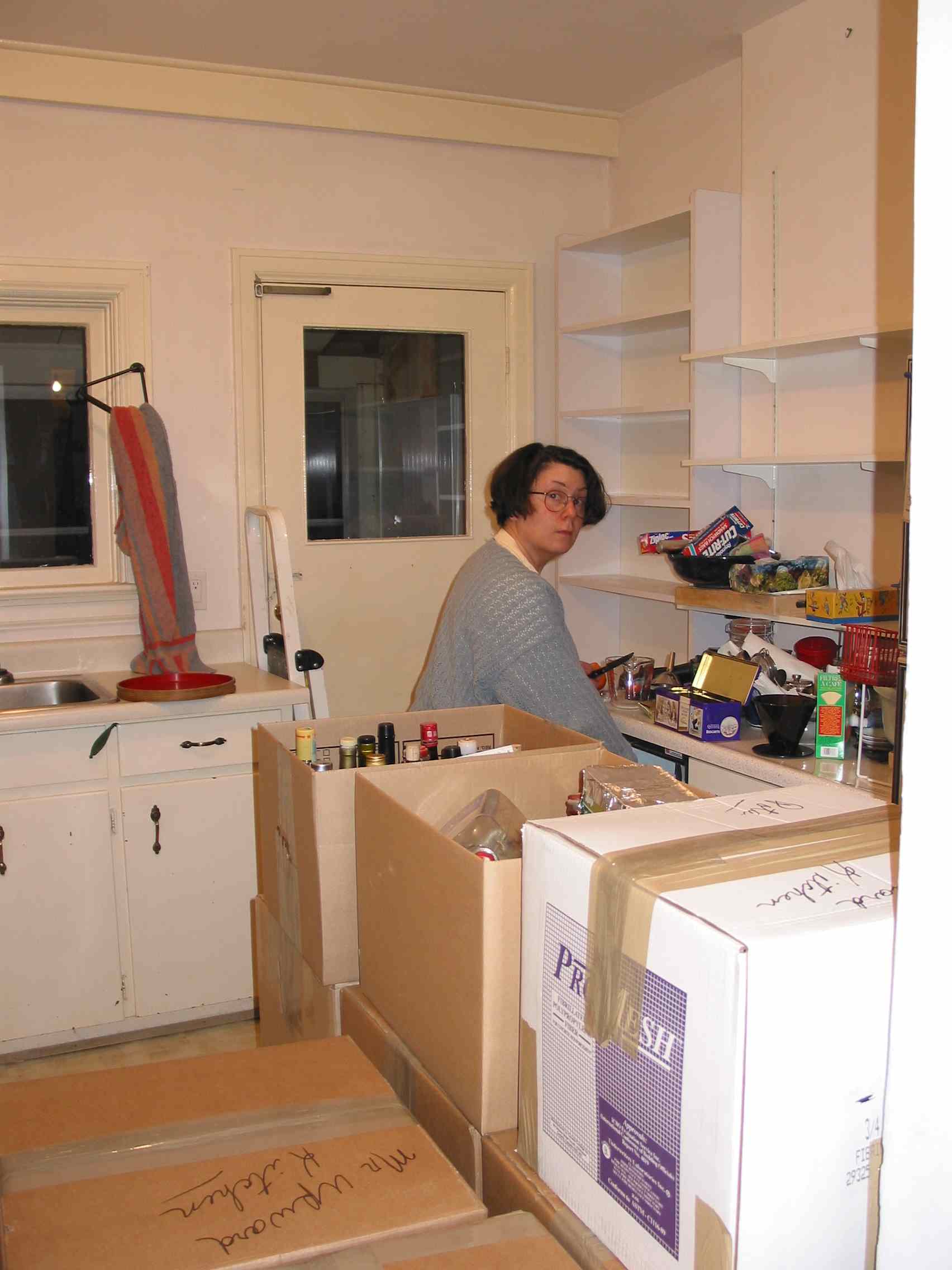 Ah...the happy task of packing boxes! The first time we'd had to do this since we moved into the house in 1994...
So many boxes...actually quite a lot have come all the way from Europe via the US...this is the 4th time they've been re-used...and the last for a long time (at least that's what Lyanne tells me)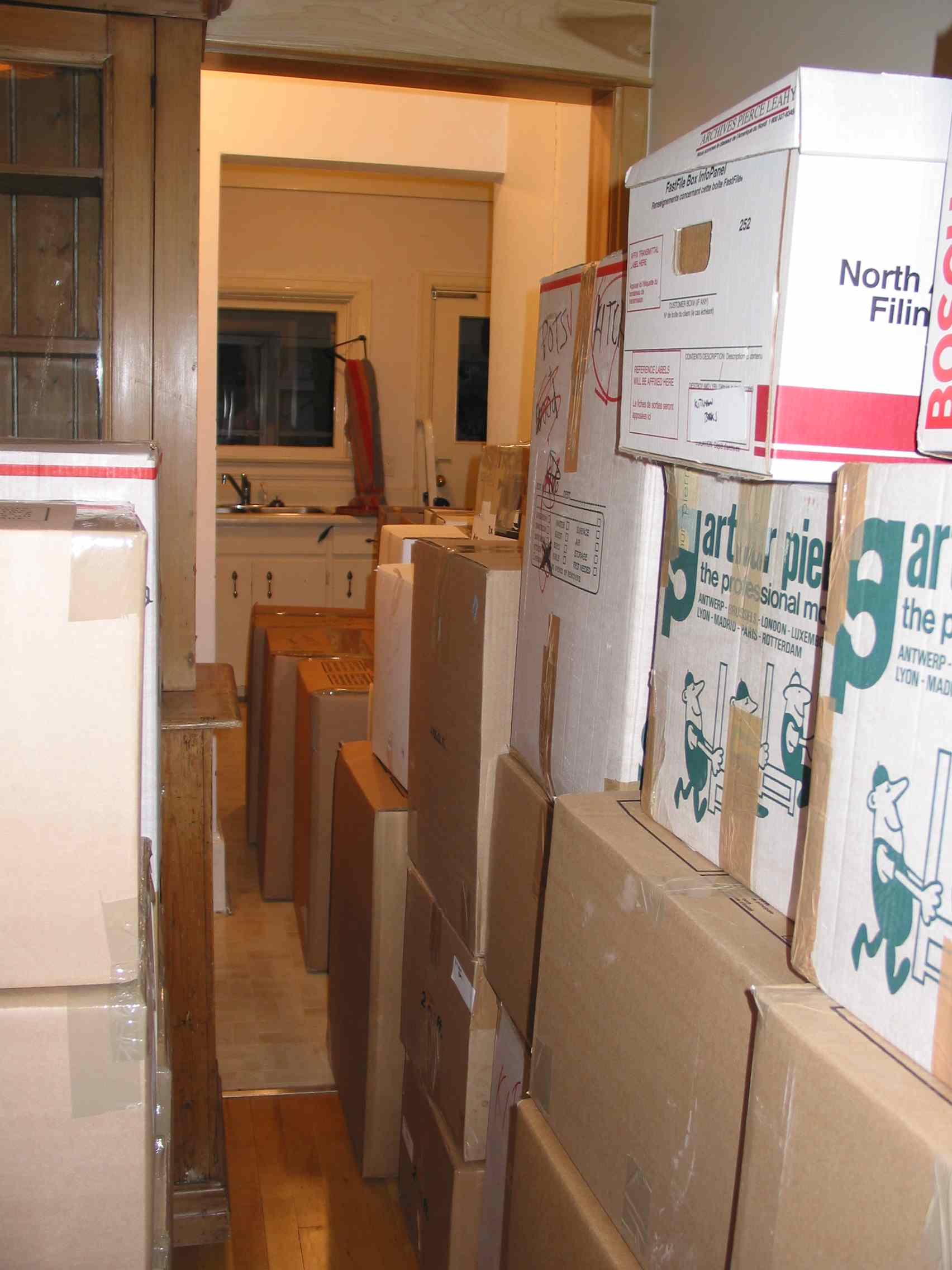 And there goes all our stuff in the big truck into storage...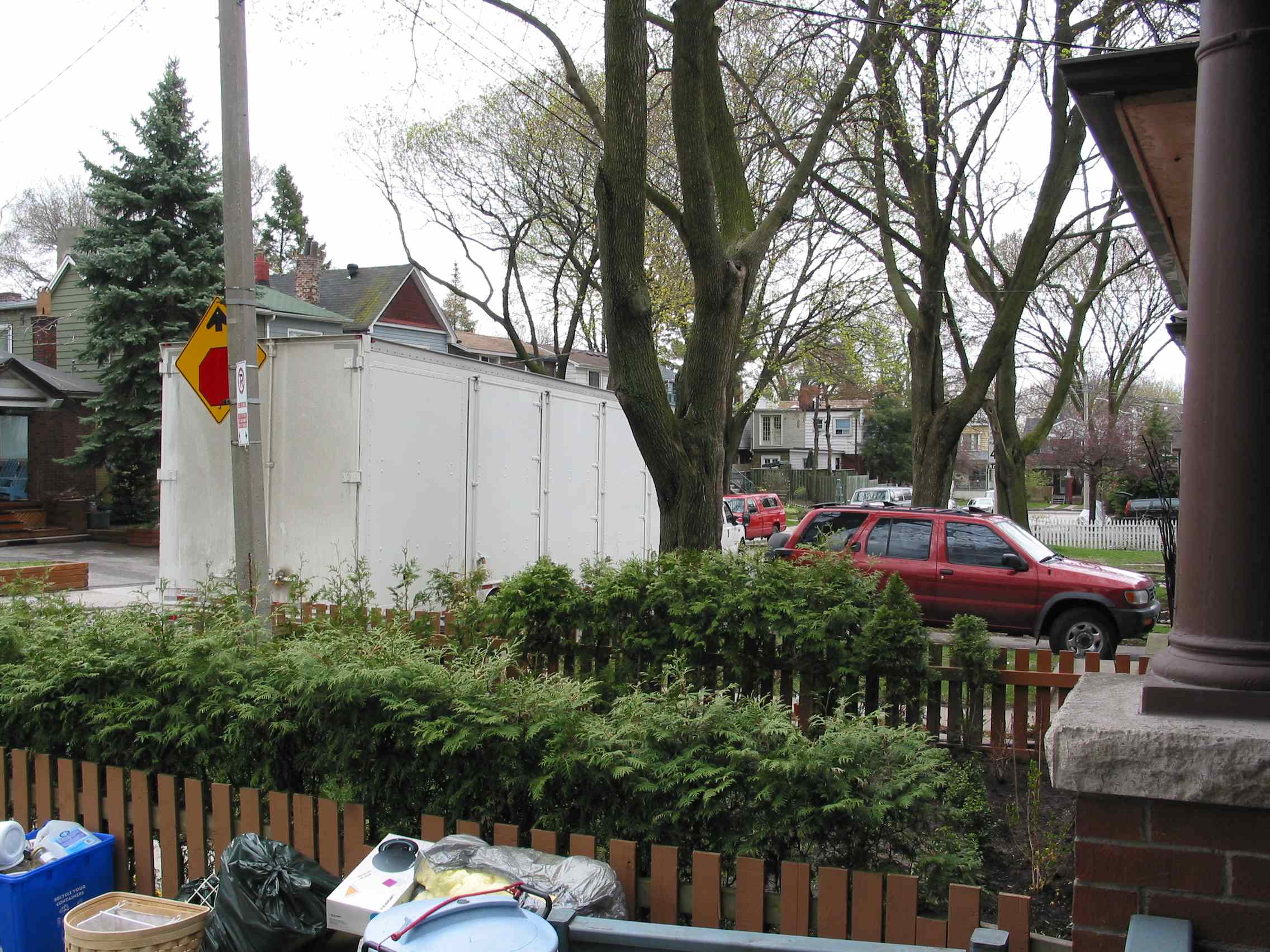 With our "bedroom" left full of things we "might" need in the next 6 months...